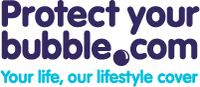 (PRWEB UK) 1 October 2012
Specialist gadget insurer, Protect your bubble, have produced a video aimed at highlighting the importance of cover for gadgets and in particular mobile phones.
The video, released shortly after the launch of the iPhone 5, depicts Squeak, a giant mouse and the company's face of the brand, purchasing his new iPhone 5. There are a number of scenes that show Squeak remembering and having flashbacks about how he came to damage some of his previous mobile phones in somewhat elaborate and comical ways.
Stephen Ebbett of Protect your bubble commented "we wanted to highlight the fact that accidents do occur and that mobile phone insurance can offer piece of mind. The new iPhone 5 starts at around £529, which is a hefty sum to fork out for a replacement should anything happen to it"
As well as a reminder to consumers that accidents do happen, Protect your bubble are also using the video to launch a competition. It involves watching the video and answering a simple question about it. Each entry is put into a prize draw to win a brand new iPhone 5. Also, there is the chance to win a brand new iPad when the video is shared by email or on Twitter and Facebook.
Watch the video and find full details about the competition here.
About Protect your bubble
Protect your bubble gadget insurance covers accidental damage, water damage, breakdown, theft and for an extra £1 a month loss. Like all insurance policies, terms, conditions and exclusions apply, please refer to the full terms and conditions for complete details of what is covered, and what is excluded.
Backed by a Fortune 500 company, Protect your bubble is the UK's largest specialist gadget insurer that also offers a wide range of gadget insurance products, Laptop insurance, mobile phone insurance, smartphone insurance, tablet insurance and more all at great value affordable prices.
Related Links:
Gadget Insurance - uk.protectyourbubble.com/gadget-insurance/
Laptop Insurance - uk.protectyourbubble.com/li-laptop-insurance.html
Mobile Insurance - uk.protectyourbubble.com/gi-mobile-phone-insurance.html
Find Us On:
Facebook: facebook.com/ProtectYourBubble
Twitter: twitter.com/protectyrbubble
YouTube: youtube.com/user/protectyourbubble