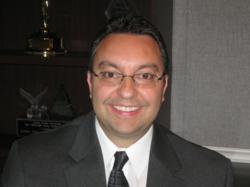 Star Tribune's involvement within the LocalEdge Advantage Partnership improves engagement between residents and local advertisers through content-rich, web-based, social and mobile services.
Minneapolis, MN and Buffalo, NY (PRWEB) October 01, 2012
Through the LocalEdge Advantage Partnership, Minneapolis–St. Paul's Star Tribune Media Company has become the third newspaper group in the past week to reach an agreement with LocalEdge™, a Hearst Media Services Company, to resell the digital agency's comprehensive suite of marketing solutions for local businesses. Star Tribune joins last week's announcement adding The New York Daily News and Morris Publishing Group, LLC.
With the latest agreement, Star Tribune will sell internet marketing services under the Star Tribune Radius brand, partnering with LocalEdge to offer digital products and services that include: website and mobile website design and hosting, video production, search engine marketing (SEM), search engine optimization (SEO), mobile advertising including SMS (text) marketing, email marketing and social media development, display ad targeting, online press release syndication, online listings management and reputation management, as well as easy to understand reporting that demonstrates return on investment.
"More than 95 percent of consumers now search for local products and services online," said Jeff Griffing, chief revenue officer at Star Tribune. "But small- and mid-size business owners already have enough to juggle without worrying about how their business' advertising and marketing efforts fit with the increasingly complex online landscape. Now Minnesota businesses have a local partner that can help them quickly and easily get online, get found and get more customers."
The Star Tribune Radius team has recently completed LocalEdge, Google and Yahoo! training and certification programs and is actively consulting with local Minnesota businesses, offering one-on-one guidance and matching the best products to each business' specific needs.
Every Radius customer begins with a premium listing in the local business directory on StarTribune.com, Minnesota's most-visited local website. "Only Star Tribune Radius customers benefit by being aligned with one of Minnesota's most-trusted media brands," said Griffing. "We also deliver the largest online audience of any Minnesota media brand, which gives customers a significant advantage."
Star Tribune's Radius joins a growing network of newspapers and advertising agencies that are LocalEdge partners including among others; The Dallas Morning News' 508 Digital, Albany Times Union, Connecticut Post, Houston Chronicle, San Antonio Express-News, San Francisco Chronicle, seattlepi.com, The New York Daily News and Morris Publishing properties.
Jeff Folckemer, President & CEO of LocalEdge™ and a SVP of Hearst Newspapers adds, "With its 140 year history in Minneapolis–St. Paul, Star Tribune has a unique position with heavy penetration and engagement as a community resource. Star Tribune's involvement within the LocalEdge Advantage Partnership improves that engagement between residents and local advertisers through content-rich, web-based, social and mobile services."
About LocalEdge
LocalEdge (http://www.LocalEdgeMedia.com), a Hearst Media Services Company, is a premier multi-media agency leading the transition to web-based advertising for any size business. The organization has been in business for over 40 years and services customers nationwide. Through the development of proprietary technology and partnerships with major search engines, social network sites and other leading tech-focused companies, LocalEdge offers a full line of digital marketing products that help its customers and business partners reach and interact with today's consumer. Utilizing a single-sign-on customer dashboard, LocalEdge enables customers to access digital products and proof-of-performance reporting within internet marketing campaigns. Management tools allow the customer to preview, update and customize content as well as review and monitor analytics.
About Star Tribune Media Company
Star Tribune Media Company LLC is an independent, locally operated media company serving Minnesota and the upper Midwest. Minnesota is the only U.S. market in the top 10 in household income, home ownership, health and fitness, literacy, spending on the arts, credit scores and online activity. With the 8th largest Sunday and 13th largest daily circulation newspaper in the U.S., the most-visited local website, and Twin Cities Values, Star Tribune reaches more consumers than any other Minnesota media brand. For more information about Star Tribune Radius visit StarTribune.com/Radius.