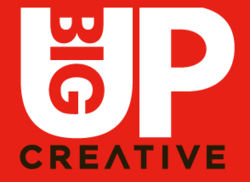 Frederick, MD (PRWEB) October 01, 2012
The BigUp Marketing Powerhouse Summit will take place on October 10, 2012 at the FSK Holiday Inn in Frederick, MD. The all-day event will consist of seminars addressing the needs and concerns of creative and corporate communications professionals.
The summit will feature expert speakers on creative and corporate communications as well as breakfast and lunch, networking opportunities, and door prizes. The registration cost is $79 and is open to the public at BigUpSummit.com.
Keynote speakers include Karyn Greenstreet (How to Out-Market Your Competition), James Astrachan (Legal Issues of Social Media Marketing), Ed Marquez (Trade Show ROI – Success Strategies, Trade Show ROI – Displays and Accessories), Nick Damoulakis (50 Marketing Tools in 50 Minutes), Kerry Stackpole (Visual Media and the Power of Print), Whitney Hahn (YouTube for Business, 50 Marketing Tools in 50 Minutes), and Mark Plamondon (Win Big with Your Target Audience).
BigUp Creative is provides marketing solutions that are flexible, targeted, integrated and results-driven. Jean Peterson Design (Print), Orases (Web), Imagination Center (Displays & Trade Shows), and Digital Bard (Video), all work under the unified roof of BigUp Creative.
For a list of topics and registration, visit BigUpSummit.com today.
Questions can be Emailed directly to BigUp Creative at (solutions(at)bigupcreative(dot)com) or by calling 240-415-8988.