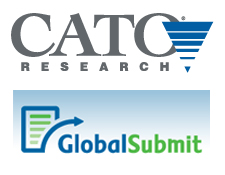 Durham, NC (PRWEB) October 01, 2012
The FDA will mandate electronic submissions in the next few years. At the same time, they and other regulators are looking to upgrade the eCTD standard. Why would the FDA mandate electronic submissions and change the standard at the same time?
Jason Rock, Chief Technical Officer at GlobalSubmit, will provide greater insight into this topic during a free educational webinar jointly hosted by Cato Research and GlobalSubmit titled, "Background and Drivers to the eCTD Next Major Version / Regulated Product Submission," on Thursday, October 4th at 1:00 p.m. EDT.
During this discussion, Jason will provide detailed reasons why a new standard was created, the timelines when the standard will be complete, what each of the agencies' plans are, and the major differences between eCTD version 3 and 4.
Top 3 Learning Objectives:

Why eCTD v4 was developed
What the agency's plan is for eCTD v4
What's the difference between eCTD v4 and eCTD v3
For more information or to register for this event, please visit:
http://www.cato.com/marketing/2012/2012-10-webinar_CatoResearch-GlobalSubmit.html
About GlobalSubmit
At GlobalSubmit, we are trusted advisors to the FDA and to our Life Sciences customers around the world. Our principals sit on the boards of standards development organizations including the International Conference on Harmonisation (ICH) and Health Level 7 (HL7). Our thought leaders are world renowned for their expertise in electronic document management best practices. We share that knowledge with our customers every day, so that they stay ahead of the competitive curve when submitting their eCTDs.
About Cato Research
Founded in 1988 by Dr. Allen Cato and Lynda Sutton and headquartered near Research Triangle Park, North Carolina, Cato Research is a full-service contract research and development organization providing strategic and tactical support for clients in the pharmaceutical, biotechnology, and medical device industries. Services range from design and management of preclinical and clinical studies to submission of regulatory documents required for marketing approval. With a staff of approximately 300 and offices located in the United States, Europe, Canada, Israel, and South Africa, the Cato Research team consistently demonstrates an unsurpassed level of responsiveness, flexibility, attention to detail, and passion for bringing their clients' products to market with speed and cost effectiveness.
For more information, please contact:
Cato Research
Phone: 919-361-2286
http://www.cato.com