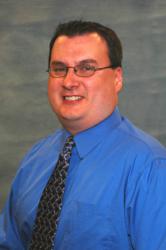 Inlanta is not only a tech savvy company but we are also technology budget savvy. We don't over spend on unnecessary whistles and bells
(PRWEB) October 02, 2012
Inlanta Mortgage, a Wisconsin based mortgage lender, is pleased to announce it was named to Mortgage Technology's 2012 Top Tech-Savvy Lenders List for the third year in a row.
The list applauds lenders that have "demonstrated a commitment to using technology and regularly implementing new innovations to produce marked business improvements." One of the technological features Inlanta prides itself on is a newly redesigned intranet that incorporates both corporate and department-level blogs. Inlanta also recently upgraded its server capacity, increasing storage and space. Employees of Inlanta also have access to Google Apps suite, which allows them to better communicate and share information through email, documents and calendars.
"We are honored to be recognized by Mortgage Technology again this year," VP of Technology and Marketing Christopher Knowlton said. "Inlanta is not only a tech savvy company but we are also technology budget savvy. We don't over spend on unnecessary whistles and bells, and we work hard to get the most out of each piece of technology."
About Inlanta Mortgage
Headquartered in Brookfield, Wis., Inlanta Mortgage was established in 1993. The company has grown to 34 branches in 15 states and over 220 employees. Inlanta Mortgage provides its partner branches with Fannie Mae/Freddie Mac agency products, as well as a full suite of jumbo and portfolio programs. The company is delegated FHA/VA, FHA 203K and USDA approved.
Inlanta Mortgage was named a Top Workplace in 2012, has been listed on Mortgage Technology's Top 25 Tech Savvy Lenders List for three years running, and Milwaukee Business Journal's "Top 25 Largest Milwaukee-Area Mortgage Banking Companies." Inlanta Loan Officers have also been named as Milwaukee Magazine's "Top Mortgage Professionals. Inlanta has also received the Platinum Million Dollar USDA Lender Award.
The company's platform supports high producing professional partner offices with the latest technology and product menu focused on unsurpassed service and quality to both the consumers and employees. Inlanta takes pride in the highest level of honesty, integrity and ethics in all its business dealings. It is a member of numerous state Mortgage Bankers Associations and Lenders One, the largest cooperative of mortgage bankers in the nation. Inlanta is an accredited member of the Better Business Bureau with an A+ rating. For more information, please call Inlanta Mortgage at 262-439-4260, email info(at)inlanta(dot)com or visit the company's website at http://www.inlanta.com.