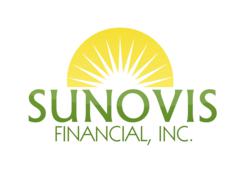 Some of the results are quite startling, and show a definite shift in the way medicine will be practiced in the 21st century.
San Francisco, CA (PRWEB) October 11, 2012
Physician's Practice released its "2012 Great American Physician Survey" in early September, and it shows some remarkable trends in the business of medicine as it relates to individual physicians.
The survey was designed to provide a clear view into the lives of physicians, and their feelings towards their careers, the business of medicine, family life, healthcare policy, and physical health. Many of the results are as expected, but some are quite startling, and show a definite shift in the way medicine will be practiced in the 21st century.
Sunovis Financial assists and guides businesses with their lending needs, and monitors the pulse of business in the U.S.
One of the most predominant themes from the physician survey is a preference for employment versus entrepreneurship. The physician search firm Merritt Hawkins' does an annual survey of final year medical residents, and it found that since 2001 the number of residents who prefer hospital employment has skyrocketed. 2001 saw just 3% of the final year residents preferring employment, however, just 10 years later in 2011 that number had increased to 32% of residents preferring employment over opening their own practice.
One young physician from Texas sums up the current environment quite well by saying that it seems doctors in past generations were a little bit more entrepreneurial, with a desire to own their own practices. However, out of medical school, he wants assurance that he is going to paid and not worry about overhead. However, entrepreneurs do still exist. It has been more difficult to get credit or loans in the current market, but firms like Sunovis Financial exist to help small businesses and professionals with SBA and all types of loans with those who are indeed lending today.
The survey revealed another trend for younger physicians: an emphasis on their quality of life. Many of today's graduating physicians do not want to work a 70 hour work week, and are more than willing to trade monetary compensation for a better work/life balance. In fact, the Great American Physician Survey shows that just 4% of respondents over age 65 would give up partnership in exchange for a reduced workload. In contrast, 21% of the respondents under the age of 35 would give up partnership to have a reduced workload. Additionally, 40% of the under 35 group said they would be happy to accept less money for a reduced workload.
One further trend that emerged: desire to avoid the interference of third parties such as Medicare, Medicaid, and the large healthcare businesses. Some private practice physicians are moving to a concierge-based model. These doctors provide a higher level of service to a smaller patient base in exchange for a retainer payments. A recent Government Accounting Office estimates that the number of concierge-based physicians increased by 1000% from 1999 to 2004. Depending on how the concierge model is defined, there may be as many as 5000 private practices currently following this model.
Indeed, the business landscape does not favor those looking into private practice currently. Yet, data from the Small Business Administration shows that physician and dental practices are by far the least likely to default on loan payments, which can help in loan applications. It seems the decline in private physician practices in the 21st century is much more a personal choice on the part of the physicians versus an inability to attract the necessary startup capital.
Physicians who are still interested in creating their own practice can find financing and Sunovis Financial can help. With an experienced lending team including SBA specialists, Sunovis Financial provides lending advice and alternatives meant to ensure that small businesses have the highest chance of successfully receiving the funding they need.
About Sunovis Financial
Sunovis Financial assists borrowers, including small businesses, with their lending needs in today's difficult market. Sunovis works nationwide with lenders who are indeed lending. Sunovis also assists small banks with SBA services so they can compete with larger banks.