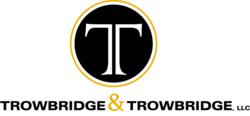 Vienna, VA (PRWEB) October 01, 2012
Trowbridge & Trowbridge, LLC (T&T) announced today that its subsidiary, Altech Services Inc. has been awarded a Chief Information Officer - Solutions and Partners 3 (CIO-SP3) Small Business government-wide acquisition contract (GWAC). Administered by the National Institutes of Health Technology Acquisition and Assessment Center, this 10-year, multiple-award contract can be used by all federal agencies to procure a wide range of information technology services and solutions.
"We are excited and honored to be selected as an awardee for this very important contract vehicle," said Karen Trowbridge, T&T President and CEO. "We look forward to bringing our proven capabilities and experience to federal customers across the entire spectrum of IT solutions and services."
With a $20 billion ceiling and flexible contract types, CIO-SP3 allows for streamlined planning, acquisition and deployment of large-scale requirements. T&T is eligible to provide services across nine separate task areas under the contract: IT services for health sciences and healthcare; CIO support; imaging; outsourcing; IT operations and maintenance; integration services; critical infrastructure protection and information assurance; digital government; and software development.
To learn more about T&T's CIO-SP3 Small Business contract, please visit http://www.tt-llc.com/ciosp3.
T&T is an award-winning woman-owned small business providing premier information technology, cloud computing, cyber security, health and medical IT, and unified communications services to federal defense and civilian agencies. For more information, visit http://www.tt-llc.com.