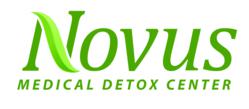 Many employees don't want to use their sick days; and with this new procedure becoming popular, people can call up, tell the doctor their symptoms, and get a prescription over the phone… no visit needed
New Port Richey, FL (PRWEB) October 01, 2012
With the recent statistics soaring from prescription drug abuse, Novus Medical Detox comments on a recent article from Florida Trend, which states that medical companies are now offering consumers 24/7, on-demand access to its nationwide network of physicians who can consult and write prescriptions via phone, email or videoconference (1).
The article specifically states that an agency is using telehealth devices to screen for depressive symptoms in patients – telemedicine would prescribe depression and highly-addictive medications without the requisite of seeing a doctor or performing medical/biological testing. According to recent article from psychentral.com, certain mind-altering medications have an overall harmful effect on the body due to the large amounts of serotonin- a chemical found in anti-depressants. That chemical can cause abnormal bleeding, stroke, and digestive problems. (2).
Novus Medical Detox warns employers to be aware of the telemedicine procedure as many of those who might be receiving prescription depression or pain medications via telehealth are employees with company insurance policies and the telemedicine program makes it too easy for people to get prescription drugs.
"Many employees don't want to use their sick days; and with this new procedure becoming popular, people can call up, tell the doctor their symptoms, and get a prescription over the phone… no visit needed;" commented Kirk Burness, Executive Director of Novus Medical Detox. "With pain medications being so addictive, this is potentially very dangerous."
Statistics of illegal and prescription drug abuse in the workplace are alarming:
•The National Institute on Drug Abuse estimates that on any given day, 12-25 percent of employees (age 18-4) would test positive for illegal drug use (3).
•Over the past 20 years, the death rate from drug overdoses has tripled, Center for Disease Control (CDC) data show, with prescription painkillers the reason for much of that rise–
•In 2010 (the last year the CDC has data for) 2 million people reported that they had begun to use prescription drugs for non-medical purposes within the past year (which is illegal drug use for both user and provider). That comes out to 5,500 per day. (4)
Novus feels that the "too-easy" access of telemedicine could largely increase the chance of addiction. If America's workforce has access to addicting drugs by a simple phone call, it could cripple a company's production.
In the short-term, it's important that HR execs know about this new medication system and prepare by finding quality detox centers for their employees to go should they get into trouble. However, Novus says that contacting one's state representative should be done to amend this program as a long-term measure. "People need medical care that is based on sound medical testing and visits to one's doctor – not telehealth where potentially addicting drugs can be prescribed willy-nilly," commented Burness. "This unfortunate bill means that there will need to be more places for people to go that have fast results, quality care, and a competent and caring staff."
Novus Medical Detox is one of the few detox facilities that can handle high-dose cases, and employees can go to detox and be released within 2 weeks; drug free. Novus Medical Detox has over a 90% success rate of patients who complete detox. Prescription drug users seeking treatment can safely withdraw from the drug through the in-patient detox programs offered by Novus. Patients undergo a gradual withdrawal process under 24/7 medical supervision. Novus administers IVs to rehydrate and replenish the nutrients, amino acids and minerals depleted by the medication the person has abused. The center also provides natural supplements and medications, as needed, to help the body recover and strengthen.
To learn more about the Novus Medical Detox Center and its prescription addiction and detox programs, visit http://www.NovusDetox.com.
To write to your state representative and senator to voice your concerns, visit [http://www.house.gov/representatives/find/ to find the address of your local statesman.
About Novus Medical Detox Center
Novus Medical Detox Center offers safe, effective alcohol and drug treatment programs in a home-like residential setting. Located on 3.25 tree-lined acres in New Port Richey, Fla., Novus is licensed by the Florida Department of Children and Families as an in-patient medical detox facility. Novus is known for minimizing the discomfort of withdrawal from prescription medication, drugs and alcohol by creating a customized detox program for each patient, incorporating medication, natural supplements and fluid replenishment – putting dignity and humanity back into drug detoxification. Patients have 24/7 medical supervision, including round-the-clock nursing care and access to a withdrawal specialist, and enjoy comfortable private or shared rooms with a telephone, television, DVD player and high-speed Internet access. For more information on Novus Medical Detox Center, please visit http://www.NovusDetox.com.
1 Amy Keller, Mike Vogel."Health Care Highlights." FloridaTrend.com. September 10, 2012. http://www.floridatrend.com/article/14611/health-care-highlights-in-florida?page=3
2 Nauert, Rick."Weighing the Real Risks of Antidepressants."PsychCentral.com. April 25, 2012.
psychcentral.com/news/2012/04/25/weighing-the-real-risks-of-antidepressants/37802.html
3Rosner, Bob. "Corner Office: Drug Tests for Employees?" July 3, 2012.
abcnews.go.com/Business/CornerOffice/story?id=87050&page=1
4 Haiken, Melanie. "Prescription Drug Addiction: Rise Endangers Celebrities, Teens, and Us." Forbes.com. August 27, 2012. http://www.forbes.com/sites/melaniehaiken/2012/08/27/drug-addiction-catches-up-with-macaulay-culkin-say-rumored-reports/