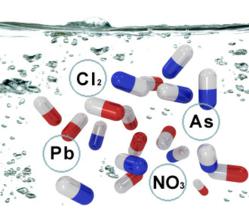 Drugs, chlorine and lead are just a few of the known contaminants. In fact, there are more than 2,100 known toxins that can be found in tap water
Philadelphia, PA (PRWEB) October 02, 2012
During a period where more of the public is concerned about eating healthy and natural foods, water quality has become an increasing concern. Today Filterwater.com released a special report outlining the problem with much of the tap water being consumed by the public today.
The report summarizes investigative studies conducted by news organizations and reports by the Environmental Protection Agency that raises concerns about the safety of water entering our homes. The Safe Water Drinking Act only regulates only 99 of 60,000 potential contaminants, the report continues. Reputable news organizations are referenced in the report such as The New York Times and its article "Tap Water Is Legal But May Be Unhealthy."
The report outlines specific steps consumers can take to better themselves from unhealthy water and explains why bottled water is not as safe as one may assume. A copy of the report is available for download at http://www.filterwater.com/t-shocking-truth-about-water-safety.aspx
About FilterWater.com
FilterWater.com has been a worldwide provider of more than 10,000 commercial and residential water filtration systems. Its customers include US Army, US Coast Guard, Environmental Protection Agency, Starbucks, Lucent and thousand of residential customers worldwide. The company provides off-the-shelf water filters and also offers custom built filtration systems in partnership with an ISO 9001 certified manufacturer. Its products are either NSF certified or use NSF-certified components. More details can be obtained by visiting website.
For Additional Information Contact:
Filterwater.com
P.O. Box 968
Southampton, PA
18966
Phone: 800-439-0263