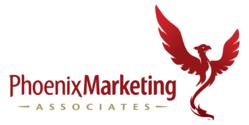 Famous Dave's is a great brand to work with—they've got a very loyal base of customers and we look forward to providing their followers some top notch content
Phoenix, AZ (PRWEB) October 03, 2012
Phoenix Marketing Associates (PMA) continues their growth throughout the Southwest in securing four additional Famous Dave's locations in the Phoenix area, bringing the total number of Dave's locations managed by PMA to seven. PMA currently manages the marketing and graphic design for locations throughout California and Nevada.
Phoenix Marketing Associates has designed the Phoenix market's new Facebook timeline with a new cover photo and custom coded apps built into the new timeline format complete with custom landing pages. In addition, Phoenix Marketing Associates will manage the Phoenix location's Twitter account. The account will be placed on special software designed to rapidly increase Twitter followers while a structured Twitter campaign is executed. Followers of the accounts will be engaged socially and encouraged to follow the brand on Facebook and take advantage of special offers.
"Famous Dave's is a great brand to work with—they've got a very loyal base of customers and we look forward to providing their followers some top notch content." commented Jason Jantzen, President of Phoenix Marketing Associates.
In addition, PMA has an exclusive program for franchisees which provides for direct-store conversions through a series of contests tied into an extensive customer service program which is completely hands-off for management.
Phoenix Marketing Associates is known as one of the nation's emerging marketing firms to cater to the restaurant industry and works with restaurant clients throughout seven Western States; from the single unit owner/operator to the multi-unit franchise or franchisee.
About Phoenix Marketing Associates:
Phoenix Marketing Associates works with small to medium sized businesses across North America to provide targeted and results driven marketing solutions on a contract basis within any budget. Their consultative approach allows for a thorough needs analysis which translates into an effective marketing and PR strategy that saves their clients time and money while providing maximum exposure.
By assigning a team of qualified professionals to each individual situation and utilizing the most current communication and online demand generation technologies, Phoenix Marketing Associates enables businesses to achieve Fortune 500 results on an entrepreneurial budget. For additional information, please visit http://www.PhoenixMarketingAssociates.com
###
Media contact:
Laura Strickland
Phoenix Marketing Associates
602-282-0202