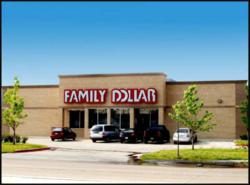 Despite these issues we got the loan closed and with great terms for our client, he was very pleased.
Crafton, PA (PRWEB) October 02, 2012
Commercial Finance Advisors, Inc. is pleased to announce the recent closing of a commercial investment property loan. The property is located at 1201 Foster Ave, Crafton, PA a suburb of Pittsburg.
The transaction was a commercial refinance of a single tenant retail property. The tenant, a Family Dollar, had 7 years left on their absolute NNN lease. The loan was a conventional bank loan, i.e. not a conduit/CMBS loan or a life company loan. The debt was structured on a 25 year amortization schedule, with a 10 year term, and the rate was in the 4%'s.
"The transaction had challenges." Comments Jeff Rauth, the originator on the loan. "The borrower had shopped the loan to many lenders before we received the file and got it closed. For one, the borrower had purchased the property with seller financing which is very rare with this quality and type of an asset. For most lenders this alone was a deal killer, as it creates documentation issues for them. Other issues included relative low outside income and low liquidity from the borrower. Despite these issues we got the loan closed and with great terms for our client, he was very pleased."
Terms of investment property loans continue to be excellent for those transactions that qualify. Loan to values are generally capped at 65%, for non-multifamily, and with debt coverage ratios at 1.25 – 1.35 depending the underwriting holdbacks used as well as other factors. Interest rates depend largely on the type of building itself. The more general purpose the property, i.e. office, retail, industrial receive the lowest pricing. See our commercial mortgage rate sheet here.
Commercial Finance Advisors was formed in 2005 before the Great Recession began. The company continues to thrive despite the difficult times, we invite you to find out why. Loan amounts from $400,000 to $13,000,000 for both investors and owner users on a nationwide basis.
Contact Commercial Finance Advisors, Inc.
248 885-8797
http://cfa-commercial.com/