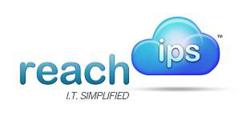 Phoenix, AZ (PRWEB) October 01, 2012
Reach IPS is pleased to announce it is joining the Arizona Chiropractic Society on October 1, 2012 to support the advancement and promotion of the chiropractic industry in Arizona and to become the leading technology provider for chiropractors in the state.
"Reach is very excited to support the Arizona Chiropractic Society in its mission to advance and promote the chiropractic industry in Arizona, and to be able to assist chiropractors throughout the state in decreasing their technology costs and to be able to offer our technology at an affordable cost to the Arizona Chiropractic Society and chiropractors throughout the state. with our Precizion Wellness Practice and Patient Management software." stated Executive Vice President of Sales, Dennis Anderson.
Reach IPS, one of the world's foremost cloud computing companies, provides a variety of state of the art technological services to small and medium sized businesses, allowing them to save up to 40% on technology and energy costs. In addition to offering cloud computing, Reach IPS provides Voice Over Internet Protocol (VoiP) phone service, data backup, managed infrastructure, and print services.
Incorporated in 1991, the Arizona Chiropractic Society is a non-profit association dedicated to the advancement of chiropractic. Lead by a Board of Directors, comprised of 11 distinguished Arizona Chiropractors, the Arizona Chiropractic Society advocates for insurance equality, and supports a fair and reasonable Chiropractic Board.
For more information on Reach IPS please call 877-282-1609 or visit http://www.reachips.com.