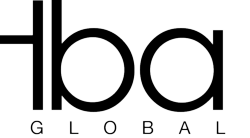 New York, NY (PRWEB) October 01, 2012
TBA Global, an award-winning agency specializing in the amplification of live experiences through digital technologies, announced today their selection as the Marketing Agency for Mighty Fingers Facing Change, a global collaborative art project that will travel to a minimum of fourteen locations in six continents to bring art to adolescent girls all over the world and to empower and inspire them to build better futures for themselves and their communities.
TBA Global will work closely with Kelly Sullivan, a renowned artist and the founder of Mighty Fingers, to raise awareness and funds to cover airfare, ground transport, art supplies, video equipment, and general production expenses to make the project happen. The fundraising goal is $145,000.
"I believe that Mighty Fingers will invite young women to explore the excitement surrounding art. We will give these girls a chance to connect with others throughout the world on one canvas," stated Kelly Sullivan, Founder of Mighty Fingers. "Since I began this program twenty years ago, I have made it my goal to show adolescent women the opportunities and self-expression that art can bring to their lives. As I continue on this endeavor, every step of the way will be a welcomed challenge to help educate the world on the significance of art."
As funds are raised, the Mighty Fingers project will begin. In each location that Mighty Fingers visits, the team will execute a two-part program with a large group of adolescent girls showing the girls how to use their fingers to paint! First, they celebrate individuality as the girls create their own self-portraits. Second, Mighty Fingers will encourage collaboration as the girls work together to design and paint a portion of the 16' x 5' Mighty Fingers global community FingerSmear mural. The girls will use their "mighty fingers" to add their indelible mark to the mural and sign their name to it, and when the Mighty Fingers journey is complete, the mural will be the first-ever globally-created canvas made by the hands of girls all over the world. The mural will tell a global story of the world working together as one to create something beautiful.
"We're thrilled to be a part of the Mighty Fingers story as Kelly continues to advance and execute her dream of building stronger local and global communities," stated Paula Balzer, COO of TBA Global. "The Mighty Fingers artistic vision is in reach and we are extremely excited to help Kelly continue her push and help bring young women together throughout the world."
The project will launch in San Francisco, California where Mighty Fingers has partnered with the Boys & Girls Clubs of San Francisco. Other partnerships include Girls Actively Participating (GAP!) based in Jackson, WY, along with GENaustin based in Austin, TX.
About TBA Global:
TBA Global is an award-winning engagement marketing agency founded in 1993. TBA Global designs and executes live experiences where creativity and technology converge. Some of its prestigious clients include Google, Walmart, IBM, Bank of America and Monster Worldwide. AdAge and Event Marketer have consistently named the company one of the top Event Marketing Agencies in the United States.
About Mighty Fingers:
Mighty Fingers is a global collaborative art project will travel to a minimum of 14 locations in six continents to create a giant community mural and a series of self portraits created by adolescent girls around the world.