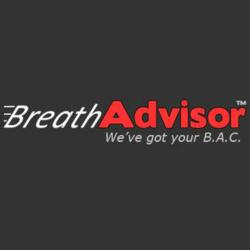 During initial launch, kiosks are being selectively placed at no cost to venue owners
Salt Lake City, UT (PRWEB) October 17, 2012
In an effort to reduce the number of drunk driving related incidents in local communities, BreathAdvisor™ has created the world's most accurate Breathalyzer kiosk. The kiosk allows patrons of alcohol serving venues to anonymously check their blood alcohol content (B.A.C.) for a small fee.
BreathAdvisor™ is dedicated to providing the most accurate breathalyzer kiosk on the market. The company has partnered with Lifeloc Technologies to meet this goal. Lifeloc Technologies manufactures professional breath alcohol testing equipment for use by Law Enforcement and in workplace testing. Their professional breathalyzers are approved by the US Department of Transportation (DOT) and are sold in over 60 countries around the world.
Many patrons have never used a breathalyzer until an encounter with law enforcement officials occurs, at this point it is usually too late. BreathAdvisor™ believes that by utilizing this kiosk regularly, patrons can become familiar with how their body processes the alcohol they consume and this will allow them to make informed decisions.
Each kiosk houses a 17-inch high-definition display presenting a user-friendly interface and provides a clear numerical and graphical readout of the patron's blood alcohol content to the thousandth decimal point. The kiosk is fully anonymous and does not store any user information to ensure patron privacy.
The BreathAdvisor™ kiosks are also linked to local taxi company dispatchers, providing patrons with a hassle-free option to request a cab ride directly from the machine. Patrons may even receive incentives for requesting a cab after using the machine.
During the initial launch of BreathAdvisor™, kiosks are being placed at no cost to venue owners, starting in Salt Lake City, Utah.
BreathAdvisor™ provides venue owners with a free resource to promote social responsibility and ethical awareness, while offering patrons an additional resource to make informed decisions.
About BreathAdvisor™
Fuel Cell Breathalyzer Kiosk
The BreathAdvisor™ mission is to provide patrons with an accurate estimate of their blood alcohol level and if needed, provide them with a safe option to get home. By doing so, BreathAdvisor™ will contribute to decreasing the amount of DUI related fatalities and help protect patrons from the detrimental effects of receiving a DUI conviction. BreathAdvisor™ is a trademark of BreathAdvisor and not affiliated with Lifeloc Technologies.
About Lifeloc Technologies
Lifeloc Technologies, Inc. is a trusted international provider of precise, reliable and easy to use portable breath alcohol testing instruments (breathalyzers). Lifeloc offers comprehensive online and classroom training, plus supplies and drug screening products. Our alcohol testing devices have been manufactured continuously in Colorado since our founding in 1983. Lifeloc evidential and screening devices are approved by the U.S. DOT and other state and international regulatory agencies. More information about Lifeloc is available at http://www.lifeloc.com. Lifeloc does not condone drinking and driving at any level of alcohol consumption. Even small amounts of alcohol can cause impairment.
This release includes statements that constitute "forward-looking statements" under the securities laws. Forward-looking statements often contain words such as "believe," "expect," "plans," "strategy," "prospects," "estimate," "project," "target," "anticipate," "will," "should," "see," "guidance," "confident" and similar terms. Forward-looking statements may include, among other things, statements relating to future and estimated sales, earnings, cash flow, results of operations, uses of cash and other measures of financial performance. All forward-looking statements involve risks, uncertainties and assumptions that may cause actual results to differ materially from those expressed or implied in the forward-looking statements. Risks and uncertainties include, without limitation, the effect of economic conditions in the markets in which we operate; the financial condition of our customers and suppliers; delays and disruption in delivery of materials and services from suppliers; potential intellectual property infringement by third parties; potential legal proceedings initiated against us; the effect of changes in tax, environmental and other laws and regulations and political conditions in states and countries in which we sell our products and other factors beyond our control. These forward-looking statements speak only as of the date of this release and we undertake no obligation to update or revise any forward-looking statements after we distribute this release. For additional information identifying factors that may cause actual results to vary materially from those stated in the forward-looking statements, see our reports on Forms 10-K, 10-Q and 8-K filed with the SEC from time to time, including, but not limited to, the information included in our Forms 10-K and 10-Q under the headings "Business," "Risk Factors," "Management's Discussion and Analysis of Financial Condition and Results of Operations" and "Legal Proceedings" and in the notes to the financial statements included in our Forms 10-K and 10-Q.