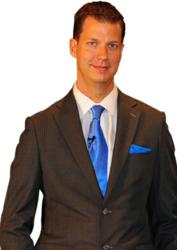 Los Angeles, CA (PRWEB) October 03, 2012
JT Foxx has just launched a new website where people can send—and receive—great real estate deals on both residential and commercial properties.
The new Send Us Deals program provides buyers and sellers great opportunities on one integrated portal. Sellers can submit deals, ranging from residential, multi-unit and commercial properties; buyers can obtain below market deals as well. The Sell My Deals program also specializes in short-term transactional lending for real estate or business purposes.
About JT Foxx
J.T. Foxx is the Senior Managing Partner of SendUsDeals. He is one of the top investors in the country. He is also a world renowned speaker, having spoken or done business with Richard Branson, Rudy Giuliani, Trump, George Ross, Gene Simmons, Bruce Buffer, Kevin Harrington, Robert Kiyosaki and many of the world's top entrepreneurs.
J.T. Foxx is also a syndicated radio personality in the U.S. and in Canada, speaking about wealth creation and wealth protection. He is a master at the art of relational capital and making sure everybody wins on deals.
J.T. Foxx is also the founder of Mega Partnering, the World's # 1 Wealth Networking Conference which features A-Players from all over the world networking, learning and doing deals and building relationships right there on the spot.