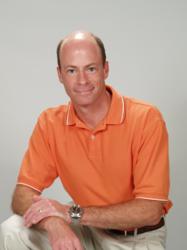 Myrtle Beach, SC (PRWEB) October 01, 2012
Jerry Pinkas, President of JP Real Estate Experts, was recently ranked as the #1 real estate agent in the MLS for the number of dollar volume sold and closed transactions for the year-to-date as of September 11, 2012. Pinkas closed transactions in the amount of $21,352,251 since the beginning of the year. The MLS stands for Multiple Listing Service and is used by thousands of real estate agents across the U.S.
"I am honored to have earned this achievement," states Pinkas. "I have to give thanks to the entire team at JP Real Estate Experts. Our team of Myrtle Beach real estate experts have been fortunate to have had such an outstanding year thus far. Even with the market taking such big hits in the past few years, we have remained resilient and have overcome any barriers. Our success is attributed to our innovative marketing tactics and research on our market. We constantly stay on the pulse of the Myrtle Beach market and adapt when needed," continues Pinkas. "Our real estate experts work diligently behind the scenes to help our clients that are searching for properties find a perfect home at a great price. In addition, our clients that are selling their homes know they can trust us to get their house sold at the best possible price."
Though the Myrtle Beach real estate market has had its ups and downs over the past few years, the area has seen significant growth this past year. Jerry Pinkas and the whole JP Real Estate Experts team remains a leader in the Myrtle Beach market which is demonstrated by the many awards and recognition they receive. "This year we have been honored with many achievements," states Pinkas. "Being successful in real estate is more than just selling property. We sell a lifestyle and our customers remain loyal to us over the years. We are truly grateful for the tremendous year we have had so far but even more grateful for all the friends and lasting relationships we have made."
About JP Real Estate Experts
JP Real Estate Experts is one of the top teams of Myrtle Beach realtors in the Grand Strand. JP Real Estate Experts was ranked in the top 1% of Myrtle Beach realtors in closed transactions for 2011 and has been named as one of the Top 250 Real Estate Teams in the U.S. by the Wall Street Journal. JP Real Estate Experts specializes in the buying and selling of Myrtle Beach real estate from a variety of neighborhoods including Carolina Forest, Sugar Mill Plantation in Forestbrook, Carriage Lake and Emmens Preserve at the Market Common. JP Real Estate Experts also specializes in the Myrtle Beach condo market selling condos and villas from communities such as Margate Towers at Kingston Plantation and North Beach Plantation.