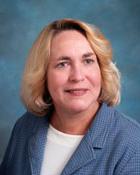 We are very excited to have Sheryl take on her new role as Director of Training. Said Denise Bergstrom
Irvine, CA. (PRWEB) October 01, 2012
Keystone Pacific Property Management, a leading community association management company providing management services to community associations throughout Southern California, has promoted Sheryl Uggen from District Manager to Director of Training. Sheryl joined the Keystone Pacific Property Management team in 1998.
In her new position as Director of Training, Sheryl will be responsible for the training of all property managers and staff, as well as coordinating Keystone Pacific's quarterly Board seminars. Sheryl Uggen will be based in the firm's corporate office located in Irvine, Calif.
"We are very excited to have Sheryl take on her new role as Director of Training," said Denise Bergstrom, Vice President of Association Management. "With her extensive experience and leadership qualities, Sheryl will be an outstanding resource in the guidance and development of our Los Angeles property management team. As our industry changes, we are thrilled to have someone with Sheryl's knowledge and experience to provide training to Keystone Pacific's staff."
Sheryl Uggen has achieved and maintains the following professional designations: Certified Community Association Manager (CCAM®), Certified Manager of Community Associations (CMCA®), Association Management Specialist (AMS®), as well as a Professional Community Association Manager (PCAM®) through the California Association of Community Managers.
About Keystone Pacific Property Management
A leader in the community association management industry for more than 30 years, Keystone Pacific Los Angeles Property Management specializes exclusively in the management of common interest developments in Southern California. Currently, the firm manages over 40,000 units in master-planned, condominium, townhome, single-family home, mixed-use and commercial common interest developments. Keystone Pacific's clients receive the best care and resources as the firm is committed to providing superior community association services.
Keystone Pacific is one of the few local property management firms to have earned the Accredited Management Organization (AMO) designation from the Institute of Real Estate Management (IREM) and the Accredited Certified Management Firms (ACMF) in Southern California, certified through the California Association of Community Managers (CACM®). Headquartered in Irvine, Calif., Keystone Pacific also maintains offices in Rancho Santa Margarita and Temecula, Calif.
For more information, please contact Keystone Pacific at 1-877-KPPM-INC (577-6462) or visit http://www.kppm.com