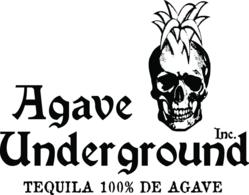 Irvine, California (PRWEB) October 02, 2012
Agave Underground (http://www.agaveunderground.com), an exclusive tequila company based in Orange County, California, announced today they participated in the largest dodgeball tournament hosted at the University of California Irvine.
Not only did UCI, a four-time record holder, win the tournament, but with 6,084 participants, the school was recognized by a Guinness World Record representative, who attended the tournament, UCI broke the record for the largest dodgeball game recorded in history. The last tournament recorded 4,979 players on February 3, 2012.
"We were excited to be apart of such an amazing event," stated Scott Worthington, Vice President of Agave Underground Tequila. "The tournament took place during Welcome Week on campus. What a fantastic way to bring a large group of students on campus together to make new connections and also be apart of a fun and historical event," concluded Worthington.
To review the event, visit http://youtu.be/Zxpd58kDc4E
To learn more about Agave Underground events, visit http://www.agaveunderground.com or please visit Facebook.com/AgaveUnderground or Twitter.com/#!/AgaveUground.
AGAVE UNDERGROUND
Established in 2009, Agave Underground was started by Mike Ivey who not only was an avid connoisseur of tequila but was intrigued by the story and history behind the making of tequila. Agave Underground has mastered and perfected three unique tastes of their tequilas; Silver, Reposado and Anejo. In addition to recently establishing distributorship in Minnesota with Wirtz Beverage Group, they are apart of Hensley & Co based in Phoenix, Arizona, and Republic National Distributing Company (RNDC) based in Colorado. For more information about the tequilas and company, please log onto http://www.agaveunderground.com or call 949.387.9478.
NEXT LEVEL ATHLETIC SPORTS, INC.
Next Level Athletic Sports, Inc. (NLA Sports) is a dynamic recreational adult sports and social marketing company, based in Orange County, CA. The company runs and manages several sports and social events programs, with an active database of over 12,000 local athletes. Each week these adults engage in social and competitive games/events facilitated by NLA and its 20+ sport leagues. To learn more or to join a league, visit http://www.nlasports.com
Please drink responsibly