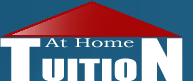 "We have customized our courses according to each student's aptitude and interests. Our success is attributed to our one-to-one tutoring model and our exceptional tutors.
Germantown, Maryland (PRWEB) October 08, 2012
One of the pioneers in the provision of online tutoring, At Home Tuition Inc. has emerged as a leader in offering help to students from Grade 3 to Grade 12, in addition to gearing students for prep tests such as the SAT, ACT, IELTS, TOEFL IBT and other standardized tests. It adds a new feather to its cap by offering online lessons for Mandarin Chinese.
At Home Tuition launched its new service to help students learn Mandarin Chinese as a response to recognizing the growing globalization of this language. At Home Tuition has helped tens of hundreds of students across the globe in enhancing and improving their academic skills. The introduction of Mandarin Chinese lessons comes at a time when China has become a favorable destination for international businessmen.
According to Giji Chacko, the CEO of At Home Tuition Inc., "The decision to introduce Chinese Mandarin into our existing syllabus of courses was taken owing to scores of inquiries coming from parents of our online students, businessmen and industrialists. Like many online e-learning providers, we recruit highly experienced teachers with a proven track record. We offer a one-hour free demo session to all students, in order to identify the areas where they need help. Our success is a reflection of the excellence achieved by our students. In the past 6 years, we have surpassed the expectations of our students and their parents. Each student is an individual and has different needs. Therefore, we have customized our courses according to each student's aptitude and interests. Our success is attributed to our one-to-one coaching model and state-of-the-art software that allow student and tutor to interact as in a traditional classroom setting. In addition, we let the student work with same tutor which allows more efficient use of tutoring sessions."
At Home Tuition has become the preferred choice for parents to boost their child's career since it is flexible, affordable and an efficient alternative to traditional classroom methods of learning. The courses and curriculum are reviewed and upgraded periodically to achieve the best results.
At Home Tuition Inc., plans to re-launch their revised website next month. The new site will now not only appeal to younger learners, but adult learners too. Together with their expansion of courses like Business English and Mandarin for beginner to advanced students, will be the possibility of small group classes to make these more accessible for everyone online.
One-to-one Mandarin lessons start at just $10 per hour. The teachers are local native speakers and have a wealth of experience teaching students using the software facilities. For more information please visit http://www.athometuition.com.
About At Home Tuition Inc.:
Based in Maryland, At Home Tuition Inc. is a trusted worldwide online tutoring provider. They started off with a humble beginning in 2006, and currently have spanned across several continents and serve students from Europe, Australia, the Middle East, North America and Asia. Their offices are spread across the globe in 6 locations including the US, UK, Australia, Canada, Kuwait, Saudi Arabia.