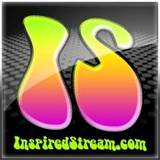 I wanted to have a mega media site for unsigned artists.
Toronto, Canada (PRWEB) October 02, 2012
The internet is a vast universe of information and entertainment. Almost weekly computer users learn of a new site for videos, a new site to meet and chat with friends, new music sites to see and hear up-and-coming performers in a variety of genres. Although facile internet cruisers can float seamlessly between sites, what if there was a single site for creative, artistic and interesting people to post their work? InspiredStream is a new website due to launch in the near future that was designed to host just such activity. The notion started with a student in Canada who would spend hours researching on the internet to find new music sites and sites featuring new artists. It was that time spent in pursuit that motivated this young entrepreneur to think about how he could spend more time watching and listening to music, and less time in the hunt for it. He began to record his thoughts about a single, focused site for new artists. Could there be a comprehensive, media-diverse, easily engaged web hub? Two years later, InspiredStream began the journey from being a wish to becoming available online.
"I came to feel that everything around new music in particular was too generalized and too scattered. Too many artists were going unheard. I wanted to deliver a service that is broader and more all-encompassing than has been available. I wanted to have a mega media site for unsigned artists", said InspiredStream creator, Carlo Rinomato, Jr. After months of research, the outline for site services was in place, and then the search for a web developer began.
As is typical is cyber world, time and distance were not obstacles. Some internal networking led Rinomato to Michael D. Wandzilak of Wandzilak Web Design in Palm Bay, Florida. "I was introduced to Mike in a phone conference, and we began a dialogue about what I wanted in the big picture. He confirmed that everything I wanted could happen, and more. It was not long after that first conversation that we began testing and refining all the features now available in InspiredStream", said Rinomato.
InspiredStream is about creating any type of content from scratch using smartphones, video cameras, digital still images, and recording hardware. Once uploaded, the tools built into InspiredStream allow the creator to enhance the quality. There are features like slow motion and real time color correction. There are filters for both audio and video, and there will be time limits for submissions. Users can create their own custom playlists and create custom channels and groups (defined in InspiredStream as "crews".) All of this activity will originate from a single log in, and every submission will be posted to a wall open to all viewers.
InspiredStream aspires to make multiple venues available to budding new artists, to showcase the progress of artists as they evolve, and to stimulate global conversations about current music trends, video composition, and still image presentation. Input and reaction from viewers and users alike will determine how fast and how deep this new web hub will advance.
About InspiredStream
InspiredStream is a website devoted to aspiring artists in all genres who have heretofore been limited to mostly local exposure. Exploiting the advanced technology for sound, video, and still images through the internet can exponentially increase the potential for new talent to be experienced by aficionados all over the world.