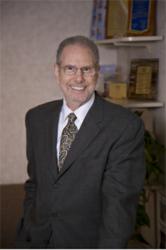 Mahwah, NJ (PRWEB) October 01, 2012
Dr. Marvin A. Fier, renowned cosmetic, family and implant dentist and lecturer, will present "Real Life Solutions to Everyday Problems: Clinical Dilemmas & How to Solve Them" at a lecture hosted by Peter A. Rosenstein, DMD of Periodontal and Oral Implantology Associates of New York.
On a daily basis, we encounter challenging cases and our professional experience dictates the course of treatment with an ultimate goal of a successful outcome. All attendees – dentists, assistants, hygienists and administrative staff - will be guided by the different situations and many helpful techniques that can be put into practice immediately.
The exciting program will be clinically oriented and cover many different situations. The lecture will present concepts of cosmetic dentistry that can be applied to all types of cases, whether an extreme makeover, not-so-extreme makeover, or more routine dentistry. Attendees will learn how to achieve lifelike smiles; even in compromised situations and a better way to motivate patients to complete treatment recommendations.
In addition to his international lectures, Fier maintains a private practice in Rockland County serving people from Westchester and Bergen Counties, New York City, the entire tri-state area, and the Hudson Valley.
Dr. Fier is a graduate of New York University College of Dentistry, served as a dentist in the US Navy, and maintains a private practice in Pomona, NY dedicated to providing affordable dental care. His is a renowned lecturer both in the United States and internationally, a contributing editor for Dentistry Today and Reality, and has appeared in the Cosmetic Dentists section of New Beauty magazine, a publication devoted to appearance-related procedures. To learn more, visit http://www.SmileRockland.com or call (845) 354-4300. Dr. Fier and his team are conveniently located in Pomona at 972 Route 45, in the Pomona Professional Plaza at exit 12 off the Palisades Interstate Parkway.