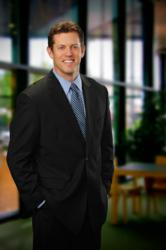 WASHINGTON (PRWEB) October 01, 2012
Back in in late April, the District of Columbia shut down their use of Breathalyzer machines because the integrity of some of their tests were starting to come into question, and their use in courtroom proceedings to convict drunk drivers had become irrelevant, according to the Washington Post. After months of repairing broken machines, installing new software and replacing some that were beyond repair, the District began using the new Breathalyzer machines in DUI cases on Friday, September 28th.
Washington DC DUI lawyer David Benowitz still questions some aspects of the Breathalyzer programs, particularly their transparency.
"For years, the Metropolitan Police Department hid problems with its breath testing program," says Mr. Benowitz. "The only way to prevent problems from recurring is to ensure that the entire breathalyzer program is transparent, that no aspect of the program is hidden from view, and that requests for information about it are honored. It remains to be seen whether MPD can change its ways. If it does not, I anticipate that new problems will arise."
The use of faulty machines in the past proved to be very expensive for the District Columbia, according to that Washington Post article, as many people who were falsely convicted of DUI and drunk driving related offenses sued the City. The payouts on these cases totaled $136,617.
According to that article, the City used a $150,000 grant from the National Highway Traffic Safety Administration, among other funds, to repair and replace the faulty machines.
"The city was forced to recognize that putting people in jail through the use of inaccurate breathalyzer results has consequences," says Mr. Benowitz. "A transparent process run by an organization that doesn't seek to cover up its problems is the key to success. Without transparency, the city is simply setting itself up for further lawsuits against it down the road."
David Benowitz is a founding partner of Price Benowitz LLP, a Washington DC based law firm of criminal defense lawyers and personal injury lawyers. Please visit our DC DWI lawyer website for more information about these new Breathlyzer machines, and the services provided by our office.