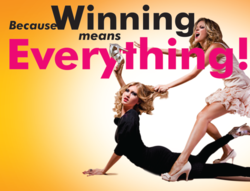 Nashville businesses have the ability to instantly launch campaigns, reach thousands of local SPEADI Runners and shape demand when they want to
Nashville, TN (PRWEB) October 01, 2012
SPEADI (http://www.speadi.com), a leading provider of fun and innovative mobile technology that connects local business with their clients, is launching their Mobile App to the Nashville Community during the month of October.
SPEADI provides local businesses (called Sponsors) a way to engage local SPEADI users (called Runners) with a fun and exciting integration of mobile technology. Unlike typical electronic promotions, SPEADI Runners are alerted to special deals on their mobile phone and get to engage in a race against other runners to take advantage of special offers published by local retailers.
"Local businesses have the ability to build a loyalty program as well as reach new clients while delivering promotions in a way that engages customers in a race to get the best deal," said Camilla Denison, CEO of SPEADI. "Many consumers love to find that special deal, especially in these economically challenging times, now Nashville businesses have the ability to instantly launch campaigns (referred to as Runs), reach thousands of local SPEADI Runners and shape demand when they want to," said Denison.
The SPEADI promotion will kick off on October 1st with local retailers offering amazing deals for Runners who have installed the free application on their iPhone or Android. Smartphone users who do not have the app can download it at no cost from http://www.speadi.com. In addition to the spectacular deals local businesses will be offering this month, SPEADI will be running additional contests with all kinds of prizes and promotions.
Local Nashville Retailers who have not signed up yet still have time to participate by contacting Tom Kiermaier at (615) 429-3118 or visit the website at http://www.speadi.com.
About SPEADI - Where Everybody Wins!
SPEADI is a mobile advertising company regionally headquartered in Nashville, TN with corporate offices in Hopewell, NJ. SPEADI allows local businesses and consumers to connect for last minute deals in real time. Business owners use SPEADI to announce deals to customers close by whenever they want. Consumers get real-time deals announced on their smart phone or on demand when deals match their profile. If they want the Deal, they have to run, as the number of deals available are limited and the first person to check in is the winner. SPEADI creates the sizzle to win using the mechanisms of gamification and micro celebrity– think of it as creating Black Friday runs any time.