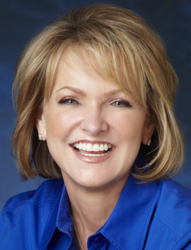 More than 50% of foster teens wind up homeless after leaving the system. T.R.A.C. is working to change that.
Portland, OR (PRWEB) October 02, 2012
T.R.A.C., or Teen Reach Adventure Camps, is a nationwide network of volunteer staffed camps that help abused and neglected foster kids connect in healthy ways with caring adults who want to help them succeed after leaving foster care.
Foster Care Alumni of America estimates that more than 50% of former foster youth become homeless within months of leaving the foster care system. Many are recruited into criminal behavior or human trafficking out of desperation to survive. Teen Reach Adventure Camps based in Sherwood, OR, is working to change those statistics by showing these kids in a meaningful and measurable way that people care about them.
Author and speaker, Rhonda Sciortino, says, "We know that in the cases of the many successful survivors of child abuse, there is always at least one person who influenced the abuse victim to believe that he or she is valuable and worthwhile."
Saturday's event will be held at Lloyd Center DoubleTree Hotel at 1000 NE Multnomah Street in Portland from 5:30-9:00 p.m. Tickets are $55 each.
T.R.A.C. is a non profit organization that works with churches and social services organizations to create volunteer teams to mentor and provide hope to kids who typically have neither. For information on the organization or to purchase tickets for the event, contact co-founder, Serena Howell at (503)625-1299 or Serena(at)HopeUnlimitedInc(dot)org.