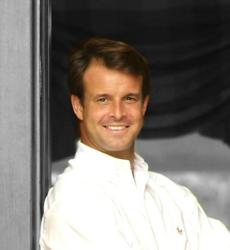 "About ten percent of all Realtors do ninety percent of the business.  Each of those top-producing agents has a memorable personal brand."
New York, NY (PRWEB) October 10, 2012
"Three out of four people use the first and only agent that they call," writes Hughes.  Branded Agent explains that personal brands are critical in positioning to be that agent first in mind; to get that one buyer or seller phone call, every time.  "It's a comprehensive personal brand, not slick sales tactics, that positions a top agent as the obvious target market expert of choice. It's not classroom hours, designations, or technical experience.  It's perception.  Master your personal brand and you will be profitably unforgettable," says Hughes. Branded Agent: The 7 Strategies of Top Personal Real Estate Brands, is available with accompanying workbook on Amazon today.  
Branded Agent provides an unforgiving look at traditional industry selling techniques and decades of weak marketing advice gone bad.  Hughes decries greasy sales training and typical industry programs as tired and useless broken models.  "With both the advent of today's successful inbound marketing strategies and a savvier consumers base, the pushy sales approach is thankfully dead. Wrestling for dollars doesn't work anymore.  People don't want to be sold by you, they want to be sold on you," says Hughes. The book is a straightforward journey in applying the dynamics of personal commoditization to become the Realtor with the most target market mind share.  It is presented in three sections: discovering, building, and being your own personal real estate brand.
"About ten percent of all Realtors do ninety percent of the business.  Each of those top-producing agents has a memorable personal brand." explains Hughes.  It is a refreshing and previously unconventional industry approach: uncover your authentic passion first and then build a real estate career around that passion.  The book details personal brand dynamics, and Hughes defines, "A brand is a promise of value".  He writes that not only is it finally okay, but it's critical for agents to uncover their own authentic promise of value.  The 7 strategies then polish that promise with a consistent style, identity, and message that is amplified to an aligned target market audience through proven marketing platforms. Hughes lays out a comprehensive game plan to move agents ahead of the ninety percent herd; and, as the book says, from "you to You Inc."  There are no gimmicks here and no shtick, just unapologetic real estate coaching on today's best use of the web, social media, networking, direct mail, advertising, and PR to become the Realtor first in mind. The book is set up as a compass and not a map because, "sales instruction has too often been a one-size-fits-all approach that actually ends up fitting very few," says Hughes. "Everybody is wired differently.  Branded Agent shows agents that the real goal line is a well designed authentic personal brand. The 7 strategies are the plays to get there.  How an agent maintains those strategies is adaptable to their own set of skills." say Hughes.  Beyond the power of personal branding, the lesson throughout Branded Agent is that real estate success is not about property and contracts, it's about controlling your positioning and perception. In the historically dispassionate and slippery field of sales, Branded Agent safeguards longevity and success by requiring agents to uncover their true passions; and then polish it into an unforgettable authentic personal brand.