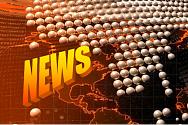 UB Solution is equipped with specialized knowledge of the marketplace. By examining every aspect of our client's business UB Solution is able to engineer affordable financing quickly and efficiently.
New York, NY (PRWEB) October 01, 2012
Working capital is a financial quantity that represents operating liquidity available to a business. Working capital is considered a part of operating capital along with fixed assets such as plant and equipment.
Net working capital is calculated as current assets minus current liabilities. If the number is negative, an entity has a working capital deficiency, also called a working capital deficit.
Positive working capital is required to ensure that a company is able to successfully continue its operations and it has sufficient cash flow to satisfy short-term debt payments as well as upcoming operational expenses. The management of the working capital is very important for any business and involves managing inventories, accounts receivable and payable, and cash.
For an analytical purpose there are some indicators or key economic drivers in the financial statements, that reflect financial health of a company and its operational performance. Trends in the working capital accounts are among these key leading indicators of financial performance.
For a financing purposes working capital refers to the company's investment in two types of assets:
1. The balance sheet's short-term assets needed for immediate business operations.
Investment in any item listed as current assets on the firm's balance sheet. Cash, accounts receivable, inventory, etc. Availability of working capital for these items is critical for a day to day operations and without it company cannot stay in business.
2. Non fixed, not balance sheet items
For example, a firm may need to finance formulate a new marketing strategy, put a new product on the market, hire additional people, etc. Availability of working capital for these items is critical for an organic grow of a business.
There are three kinds of possible Working Capital Financing: Cash Advance, Debt and Equity/Join Venture.
Cash Advance or Merchant Cash Advance
A merchant cash advance is an advance of money given to you and paid out on your future credit card receipts. Company pays the advance back over time as your credit card sales come in. This kind of financing can be approved even if business has a bad credit or a bankruptcy.
Debt Financing
a. Assets Based Loans
Loans secured by Inventory, Equipment and Accounts Receivable. Possible on a stand alone item or any combination of above.
b. Accounts Receivable Financing
The maximum loan amount is tied to a percentage of the borrower's accounts receivable.
c. Purchase order Financing
Advance against finalized Purchase Orders
d. Term Loan
Loan amount tied to collateral value. Can be fully amortized or a balloon loan.
e. Bridge Financing
Riskier and more expensive type of financing. Provided when company is not qualified for more conventional financing, but has an exit strategy to take out the bridge.
f. Mezzanine Financing
Mezzanine loan comes to the picture when senior's debt resources become exhausted. It is basically debt capital that takes a junior position to a senior debt, has higher interest rate and sometimes gives lenders rights to convert to an ownership or equity interest in the company.
Equity Financing
8. Equity Investment and Joint Venture Partnerships:
Equity Investment is much riskier to a capital provider than debt, and therefore will require higher Internal Rate of Return (IRR). Financial models with all the supporting documentation are required in order for sophisticated investor to evaluate viability of equity investment in the proposed Working Capital Financing.
UB Solution is equipped with specialized knowledge of the marketplace. By examining every aspect of our client's business UB Solution is able to engineer affordable financing quickly and efficiently.
Feel free to contact Universal Business Structured Solution for more information regarding our services or for an initial consultation and evaluation:
Yury Iofe, Managing Partner, MBA
Universal Business Structured Solution
yiofe(at)ubssolution(dot)com
http://www.ubssolution.com
More educational resources:
http://ubssolution.com/education.htm