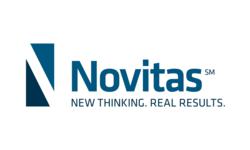 The services that Novitas Group provides are important to governments, global enterprises, and international organizations
Reston, VA (PRWEB) October 01, 2012
Novitas Group, LLC today announced that Jose A. Rodriguez Jr., former Deputy Director for Operations (DDO) and Director of the National Clandestine Service (D/NCS) at the CIA has joined the company as Managing Director. Rodriguez will lead Novitas Group's global strategic affairs as the company continues to bring its capabilities to government, business partners, and world organizations.
"I am honored and humbled that Jose has joined our team," said Novitas Group CEO Chris Taylor. "He has spent his life both in the trenches and as a global leader for our Nation and remains committed to finding enduring solutions to the difficult challenges we all face in an era of complexity and change. His experience and wisdom are invaluable."
"I have known Chris for years and his vision for how Novitas Group can serve the world aligns with my own. The services that Novitas Group provides are important to governments, global enterprises, and international organizations," said Rodriguez. "I look forward to working side-by-side with the entire Novitas Group team."
Rodriguez joined the CIA in 1976 and served for 31 years retiring in January 2008 as Director of the National Clandestine Service, where he was the head of all human clandestine operations for the CIA and responsible for the coordination of human operations for the entire U.S. intelligence community. From 2002 until late 2004 he was Director of the CIA's Counterterrorism Center where he lead the worldwide intelligence collection programs and covert action operations against international terrorist organizations. He is a former Deputy Director of the CIA's Counternarcotics Center and Chief of the CIA's Latin America Division. During his career he served in seven overseas assignments and was Chief of Station four times.
Jose is the author of "Hard Measures: How Aggressive CIA Actions After 9/11 Saved American Lives," which was published on April 30, 2012 and became an instant New York Times bestseller. Jose was also featured on CBS News' "60 Minutes". He is the recipient of the National Intelligence Distinguished Service Award, the George H.W. Bush Award for Excellence in Counterterrorism, the Defense Intelligence Director's Award, and three Director of Central Intelligence Awards. Jose and his wife Patti have been married for 31 years and they have two sons, Alec and Nic.
About Novitas Group:
The Novitas Group is a global strategy and professional services firm that partners with governments, global enterprises, and international organizations to achieve real results in an era of complexity and change. From designing public safety and critical infrastructure protection architectures for national events like the Olympics to strategic planning, capacity building, and enterprise resilience, Novitas Group draws upon many disciplines to help you understand, evaluate, and act thoughtfully. We then integrate diverse ideas, people, and technologies to design traditional and non-traditional sustainable solutions that manage risk, ensure continuity, and drive success. Novitas Group is a service-disabled, veteran-owned small business.
Follow Novitas Group on LinkedIn,Facebook, and Twitter.