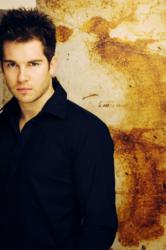 When you create original content, your website will do really well.
Dubai (PRWEB) October 04, 2012
It is now established that a high ranking in a Google search is of absolute importance to a business for traffic to their site; it has been reported that 89% of clicks onto links from Google are from the front page alone. As a result, businesses are constantly endeavouring to clamber up the Google rankings and are often using the services of search engine optimisation experts such as SEO Sherpa. However, once successfully ranked a business cannot rest easily, since regular changes are being made to Google ranking factors. So far, Google has over 200 signals or factors that affect its search engine rankings. Late summer 2012 has seen yet another ranking factor added that will affect sites who cannot claim their content is original.
The main focus of the latest update to the ranking factors has been to penalise those sites for whom complaints have received from those who claim that the site is displaying stolen content. Google is processing more copyright removal notices than ever before, more than 4.3 million URLs each month, served up to them by the original authors of content who claim that their work is appearing on a site without permission. Sites receiving infringement notices deemed valid by Google will now be penalised and appear lower than their competitors who use quality original content. Amit Singhal, Head of Google Search, explains in his Google Blogspot, "This ranking change should help users find legitimate, quality sources of content more easily".
James Reynolds of SEO Sherpa adds, "Google are telling us that they're giving more preference to original authors, they're giving first preference to the people that create the content in the first place, and of course that's a really good thing. It also supports what I say to my clients each and every week and that is "create valuable and original content that serves your market and positions you as an expert". When you create original content, your website will do really well."
Regular SEO news, including updates on Google algorithm changes, can be found at the SEO Sherpa site.
About James Reynolds
James Reynolds is the CEO of Incredible Incorporated (http://www.IncredibleIncorporated.com), a group of companies which include SEO Sherpa, Web Reactivators, Incredible Fan Pages, Breakthrough HQ and Unlimited Power Online. He is an expert in helping entrepreneurs drive sales and increase the overall responsiveness and profitability of their online marketing. James has earned great respect in the field and is an experienced internet marketing speaker appearing at events worldwide and often in the media in Dubai, where he resides.