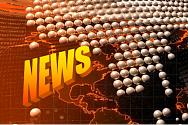 UB Solution is equipped with specialized knowledge of the marketplace. By examining every aspect of our client's business UB Solution is able to engineer affordable financing quickly and efficiently.
New York, NY (PRWEB) October 02, 2012
Based on the data provided by Bloomberg Interest from the Financial Sources to Renewable Energy Projects is growing:
"Total investment in renewable energy in 2010 was $211 billion, up from $160 billion in 2009 and $159 billion in 2008. Within the overall figure, financial new investment - which consists of money invested in renewable energy companies and utility-scale generation and biofuel projects-rose to $143 billion, from $122 billion in 2009 and the previous record of $132 billion in 2008."
Source: Bloomberg New Energy Finance.
Universal Business Structured Solution Energy Finance offers expertise in the following types of the Renewable Energy Projects:
1. Solar
2. Wind
3. Bioenergy
4. Geothermal
5. Marine
Funding any Renewable Energy Projects would require the following information to be provided:
a. Resumes of all principals
b. Budgeted forecast for at least 5 years
c. A professionally written executive summary & business plan
d. Finalized Off-take and Power Purchase Agreements (PPA)
It is crucial that the principals are able to clearly convey all the essential information to a funding source: generation of revenue, technology and its justification, risk assessment and its mitigation.
The best way to start a conversation is to send an executive summary to the Universal Business Structured Solution, that would be a short outline of the whole project.
Predevelopment funding is not available, but a bridge financing can be provided if project owns sufficient collateral and has an exit strategy-take out financing for a bridge in place. In some cases our experts can arrange both: the bridge and the permanent financing.
In order to provide the best possible financial structure due diligence and underwriting process is necessary and the risk and return factors have to be carefully assessed. Typical risk assessment procedure will include evaluation of the following:

Economic risks –local regulations and rulings, local inflation factor
Political risk – Policies, regulations and stability of political regimes
Country risk – government stability, condition of the legal system, potential possibility of wars and revolutions
Local Currency risks – devaluation, exchange rate risks
Market Risk- uncertainty in a future utility prices, and the possibility of new competitors entering the market
Financial risks – risk of default, uncertainty of a return
Security risks – ability of a lender to take a possession of a plant in case of default
Risk of non performance or default of Off-take and Power Purchase Agreements providers
Project specific risks - Environmental Risk, Technological Risk, Construction Risk, Management Risk
A very wide range of financial products and up to 100% financing are available for a qualified Renewable Energy Project. Universal Business Structured Solution Energy Finance Team is dedicated to bring the best possible financial structure to the table by capitalizing on the industry specific expertise and strategic alliance with a very broad array of industry leaders and funding sources. Our financial programs include Debt, Mezzanine, Equity, Joint Ventures options.
Debt Financing
Debt Financing is based on a collateral and a future cash flow of the Power Purchase Agreements (PPA). A loan usually is secured by the company's assets, power purchase contracts and a mortgage on the real property . Depending on the risk profile some cases call for liens on all personal property, personal guarantee from the principals, as well as an assignment of agreements, permits and operating revenues to a lender.
Mezzanine Loan
Mezzanine loan comes to the picture when senior's debt resources become exhausted. It is basically debt capital that takes a junior position to a senior debt, has higher interest rate and sometimes gives lenders rights to convert to an ownership or equity interest in the company.
Equity Investment and Joint Venture/Strategic Partnerships
Equity Investment is much riskier to a capital provider than debt, and therefore will require higher Internal Rate of Return (IRR). Financial models with all the supporting documentation are required in order for sophisticated investor to evaluate viability of equity investment in the proposed Renewable Energy Financing Project.
Bridge Financing
Bridge Financing is a short term financial solution that provides necessary liquidity while waiting for an anticipated and reasonably expected exit strategy (inflow of cash). Bridge Loan is more expensive than other more conventional loans, but can be funded in a relatively short period of time.
UB Solution is equipped with specialized knowledge of the marketplace. By examining every aspect of our client's business UB Solution is able to engineer affordable financing quickly and efficiently.
Feel free to contact Universal Business Structured Solution for more information regarding our services or for an initial consultation and evaluation:
Yury Iofe, Managing Partner, MBA
Universal Business Structured Solution
yiofe(at)ubssolution(dot)com
http://www.ubssolution.com
More educational resources:
http://ubssolution.com/education.htm