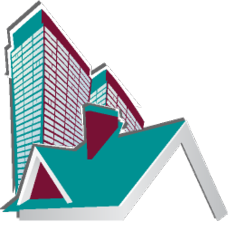 Surely the candidates' choices of their personal home(s) should be an important part of the election debate. So, TopTenRealEstateDeals.com will let the voters decide the 2012 election based on their favorite home
Pompano Beach, Florida (PRWEB) October 01, 2012
2012 Presidential Houseoff
Barack Obama's Chicago home vs. Mitt Romney's New Hampshire home
The early results are in from the 2012 Presidential Houseoff sponsored by toptenrealestatedeals.com pitting President Obama's Chicago Georgian revival home against Governor Romney's New Hampshire lake house. At the end of week one, it was President Obama's home with 56% of the vote and Governor Romney's home at 44%. After two weeks of voting, Governor Romney moved ahead of President Obama at 51% to 49%. It looks like it is going to be a close race.
TopTenRealEstateDeals.com is a different kind of real estate website that focuses on both home news and entertainment. They cover home and condo sales data and trends, but also celebrity homes, beach homes, ski homes, golf homes, spectacular homes and a weekly Top 10 Hot Homes list. Their features have been covered by Time, CNBC, AOL, Yahoo, CBS, USA Today and many other major media.
The motto at TopTenRealEstateDeals.com is "Real Estate is Never Boring" so the real estate website decided to have some fun with the presidential election. Robert Walsh, project director for TopTenRealEstateDeals.com explained, "Enough with the polls, the spin, accusations, flip flops and non-stop commercials. Let's skip all the nonsense and get down to what's really important. Which candidate has the nicest home? Now, people can show their support for their candidate, help predict the election winner, and have some fun at the same time."
According to Walsh, both presidential candidates own a beautiful home – or, in Mitt's case, several beautiful homes. Surely the candidates' choices of their personal home(s) should be an important part of the election debate. So, TopTenRealEstateDeals.com will let the voters decide the 2012 election based on their favorite home – Obama's mansion purchased in 2005 for $1.65 million, or Romney's lake house bought in 1997 for $3 million.
No ID Required to Vote!
Walsh said that the houseoff contest will help to bring some sanity to the final weeks of the election. Instead of constant worry and countless hours checking the most recent polls, people can now vote everyday for their favorite candidate's home and know instantaneously who is ahead in the election. Walsh promises that their website will have the results of the Obama/Romney race before FOX, CNN, NBC, CBS and everyone.
People can see and vote for the Obama or Romney home at: http://www.toptenrealestatedeals.com/vote
Walsh encourages everyone to vote early and vote often!
TopTenRealEstateDeals.com features are free to media outlets for publication.
Contact:
Jason Wakefield
Marketing Director
press (at) toptenrealestatedeals.com
(954) 283-9214