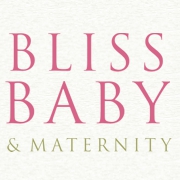 "Where all things for baby can be found"
West Des Moines, IA (PRWEB) October 01, 2012
http://www.blissbabyandmaternity.com is an online baby and maternity boutique offering baby clothing, baby furniture, baby bedding, strollers, high chairs, diaper bags, swaddle blankets, and many other essential baby items. In addition to baby items, the website offers maternity clothing, nursing covers, maternity hospital gowns, and new mother gifts.
Shirlee Hallman, along with her husband Eric, are the proud owners of the website. Shirlee has a passion for babies and loves any new products that can be found. After some thorough discussion, the couple decided to open the online store designed to be a one-stop shop for maternity necessities and everything needed to get ready for the arrival of a new baby.
Online shopping is a convenient and easy alternative for expecting mothers and new moms who wish to avoid the crowds and hassles of shopping centers and the seasonal elements to find the items they need. Convenience and simplicity are the primary drivers behind having an online destination for all baby and maternity essentials for any new mother. Offering a complete line of baby and maternity products enables anyone who visits the site to find the necessities and gifts they need.
http://www.blissbabyandmaternity.com is extremely attractive, fun and easy to navigate. The website focuses on high quality brands and centers on the essential needs for nurseries including bedding, decorating, storage, and toys. This site is truly a one-stop shop for any baby needs and also includes information with product reviews and blog posts.
Shirlee stresses the importance of customer feedback and welcomes customer interaction and new ideas that can enhance the baby boutique. The site is made to be flexible and customers are encourged to give feedback on new ideas for products that would be a good addition to the store. For example, if a customer is not sure whether to purchase a particular item, the staff will happily help with a product review or product test to compare the item against other named brands on the market. The staff will also help a customer write their own product review that can serve as valuable market research for the manufacturer. This is a complimentary service and shows how the store will continually strive to provide the best quality of service to the customers of Bliss Baby & Maternity."
There is no doubt that Shirlee is very passionate about http://www.blissbabyandmaternity.com and the site reflects that enthusiasm. It is the perfect place for busy parents, grandparents, family and friends to log in and make quick and easy choices on high quality products for expectant mothers, newborns and toddlers.