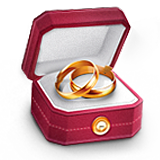 Presentation means everything for every wedding website, and we truly believe that this theme hits the mark perfectly
Bucharest, Romania (PRWEB) October 02, 2012
ThemeFuse - leading provider of premium WordPress themes has launched a new theme - Just Married - aimed at couples who are planning to get married.
Wedding websites are often a lot of additional hassle for couples around the world. Most of the time, it's just another thing to deal with, among hundreds of other tasks that need to be taken care of before the big day. ThemeFuse wants to solve this problem, and make things just a little easier and less stressful.
"Weddings are always a challenge to organize if you want to make everything work and be just perfect, and a website is an integral part of the process these days," said Dimi Baitanciuc - co-founder of ThemeFuse. "However, this is often when problems arise as the two main requirements for such a site are: low budget, high quality. Here at ThemeFuse, we've managed to handle both, and that's where our new theme - Just Married - comes into play."
The features included in this wedding WordPress theme make it a handy tool for every couple planning a wedding. Inside the theme they will find an integrated RSVP module (no more need for phone calls, letters, and such), an original niche design, and a possibility to display links to gift listings in the popular online stores.
There's also a built-in wedding blog where soon-to-be newlyweds can share their thoughts and other tips for people attending the wedding, and a contact module through which they can communicate with their beloved guests.
The theme can be downloaded from ThemeFuse's website, and then installed in less than five minutes. Just Married has been designed to work with one of the most popular website management platforms - WordPress - an open source system widely supported by every major hosting provider.
This new theme doesn't require any programming or web development skills in order to install it, so everything can be done by the customers themselves. ThemeFuse delivers a clever feature called "One Click Auto Install," which sets all the initial parameters of the website and then installs sample data the owners can change later.
"Presentation means everything for every wedding website, and we truly believe that this theme hits the mark perfectly here. Custom beautiful design, built-in RSVP module, quality technology, and low price is where this theme wins over other possible solutions," said Dimi Baitanciuc.
The theme supports multiple platforms, which makes the website look attractive on desktops, tablets, smartphones, and other mobile devices.
Additionally, ThemeFuse offers their users a very friendly support area and comprehensive online documentation.
For more information, and details on how to get and install Just Married please visit: http://themefuse.com/wp-themes-shop/wedding-wordpress-theme/
About ThemeFuse:
ThemeFuse, a commercial WordPress theme shop, focuses on original out of the box design and ease of use for every type of user. ThemeFuse aims at providing their customers with themes that can make every website stand out from the crowd, and also offers dedicated support around the clock.