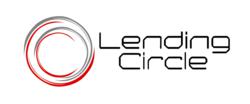 Terry Robinson, President of Sunovis Financial, says, "... we have developed a nationwide network of lenders who are willing to underwrite 'nearly bankable loans'."
San Francisco, CA (PRWEB) October 12, 2012
The Lending Circle, a division of San Francisco based Sunovis Financial, actively matches lenders who are ready to finance "nearly bankable" deals, with borrowers who have been unable to secure traditional bank financing or refinancing. This solves the problems of many borrowers today nationwide.
The Lending Circle has created a pool of lenders that will help solve the financing problems being encountered by investors during these troubled times. Refinancing is a big issue. With over $2 trillion of commercial real estate debt maturing over the next 5 years, The Lending Circle will provide borrowers with a real solution to their refinancing problems.
Many of the most deeply depressed loans were written during the 2005-2007 commercial real estate bubble. Because many of these loans were written at a 75-80% loan to value ratio and property values have yet to recover, many business owners and investors are finding themselves deeply underwater on these loans which are set to mature within the next 2 years. The debt liability guarantees that these loans will not qualify for refinancing through traditional banks, even though they may qualify on every other level.
Estimates are that over the next 12 months, $710 billion of commercial real estate loans will mature, and roughly 70% of these loans will not qualify for refinancing(https://www.offmarketassets.com/special-report/).
The Lending Circle provides a solution to those who find themselves in need of a commercial real estate refinancing in these tough times. The team of experienced advisers can match lending requirements with the right lender who is willing to provide financing on deals considered to be "near bankable" and have been rejected by traditional bank loan departments.
"We understand that there are many reasons that businesses and investors cannot find financing in the current lending environment. This is why we have developed a nationwide network of lenders who are willing to underwrite near bankable loans. We provide borrowers with the ability to get funding from one of these many active lenders who are willing to provide capital," said Terry Robinson, the President of Sunovis Financial.
The Lending Circle is designed to save time and money by going out to a wide network of lenders who have capital ready to be deployed. The company has an experienced group of loan advisers who are ready to provide world class service. They will help package each deal and loan package, or guide borrowers on how to become better prepared in the future. Combining deep banking experience with modern technology, The Lending Circle provides the competitive edge necessary today.
About The Lending Circle
The Lending Circle is a division of Sunovis Financial. Sunovis Financial handles lending and guidance for borrowers, and specializes in SBA loan services for banks and for small businesses. The Lending Circle focuses on assisting borrowers with financing through their active banking network, pure and simple.
The company motto is: "The Lending Circle - The New Way to Get Loans Done Today."