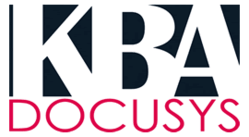 San Francisco, CA (PRWEB) October 02, 2012
KBA DOCUSYS Inc., a leading provider of business imaging technology, enterprise content security and equipment service in the greater San Francisco Bay Area and Monterey/Central Coast region, announced today that it has acquired Delta Copy Systems, an independent value-added reseller of document and print solutions based in Sacramento, CA. 
This expansion into California's capital and the central valley allows KBA to build upon the explosive growth it has experienced in the last five years, while positioning the company to greater establish its market share in the critical government sector, as well increasing overall market reach in California's $2 trillion a year economy.
KBA DOCUSYS average year over year growth rate has been over 35%. KBA services over 2500 customers in the twelve San Francisco Bay Area counties. The addition of Delta Copy Systems allows KBA greater control of service and support of its current base in the Sacramento marketplace and also allows for expanded Canon, Kyocera and HP print management solutions to the government sector.
KBA continues to receive industry acclaim:

Top 100 Fastest Growing Privately Held Companies in the SF/SJ Bay Area – three years running
Office Dealer Magazine "Elite Dealer": two years running
Silicon Valley "Top 50 Fastest Growing Private Companies" – two years running
Inc. 5000 Magazine's - "Top 5000 Fastest growing private companies in the country." - 2011, 2012
The largest Kyocera Dealer in the western United States - top three in the nation
One of the largest and fastest growing dealers in Northern California
"We are extremely proud of our sustained growth and with the acquisition of Delta Copy Systems we see this growth increasing over a larger demographic. KBA was created to offer the SF/SJ Bay Area business equipment/services customer an alternative to the ever increasing national manufacturer channel. We are a local company, the decisions we make every day are made here, not in a corporate board room. We pride ourselves in empowering all of our employees to take care of our customers as a first priority. Our employees have the highest tenure in the industry, which results in a family environment – and our customers become a part of this special culture." Todd Moody – President, KBA DOCUSYS
"Our common sense approach to business allows our customers to achieve increased efficiencies and continued savings throughout the relationship with KBA. Our tenured sales staff brings a consultative yet simple approach to total document management and software solutions that now dominate our industry." Jim Graf – CEO, KBA DOCUSYS
*******
Delta Copy Systems is an authorized Canon & Kyocera distributor that has been servicing the Sacramento area for 20 years. In addition to sales, service, and support of top-tier office devices, Delta offers a comprehensive portfolio of professional services, including digital records management, workflow solutions and document conversion. For more information, go to http://www.deltacopysystems.com
KBA DOCUSYS, Inc. is a leading provider of business imaging technology and equipment service in the greater San Francisco Bay Area and Monterey/Central Coast region. KBA has expanded to six offices, providing MFPs, copiers, and scanning solutions, in addition to mobile printing, managed print services, and document management solutions for governments, educational institutions, corporations, and small/medium sized businesses. For more information, go to http://www.kbadocusys.com.