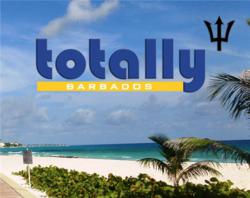 Mr. Arthur touched on the recent Global Competitiveness Report for 2012-2013, which ranks Barbados 44th out of 140 countries.
(PRWEB) October 10, 2012
Privatization, expansion and creation of enterprises are among measures being promoted by Opposition Leader Owen Arthur to resuscitate the Barbados economy.
Totally Barbados was there as he made the suggestions while addressing the monthly luncheon of the Barbados Chamber of Commerce and Industry at the Hilton Barbados Resort.
Calling the measures necessary for stimulating economic activity, Mr. Arthur who is a trained economist, said that increased taxation on a shrinking economy was part of the reason for the present state of the country.
On the question of privatization, the Barbados Labour Party leader sough to answer critics who believe that privatization leads to job losses.
Using as an example, the former Barbados National Bank which was sold to Trinidad, he said that sale has led to job increases at the bank.
Arguing that growth in Barbados has faltered because of insufficient demand for goods and services, Mr. Arthur who served as Prime Minister between 1994 and January 2008, blamed the situation on the business and enterprise culture which has stymied competitiveness, efficiency and innovation.
"It is impossible to conceive of any strategy for the expansion of Barbados manufacturing, the growth of non-sugar agriculture, the expansion of micro and small business sectors all of which are driven largely by domestic demand in the absence of measures to stimulate domestic purchasing power," Mr. Arthur maintained.
He called as well for an export led strategy to propel that growth, saying that "we do not therefore have to be persuaded" of the merits of that strategy.
Regarding the need for an enabling environment, the Opposition leader said: "It is beyond dispute that in its effort to generate growth in the economy, Government must, in addition to the focusing on the macroeconomic environment, also focus on the laws, regulations and institutions that have an impact and indeed provide form and structure to daily economic activity."
Mr. Arthur touched on the recent Global Competitiveness Report for 2012-2013, which ranks Barbados 44th out of 140 countries.
While noting that the ranking put Barbados fourth in Latin America, Mr. Arthur however noted that inefficient Government bureaucracy and lack of access to funding by the private sector, were identified as the two most problematic factors for doing business in the island.
He insisted that the challenge which the Barbados Government must successfully resolve "is that of acting in the public interest while acting as a facilitator of business rather than its biggest constraint."
The Opposition Leader said the negative impact of poor business facilitation had already dealt a cruel blow to Barbados' international business sector. He noted that based on a report by the Head of Invest Barbados, the country lost out on Bds $2 billion in investments and 2 700 jobs.
"There can be no more half measures in promoting business facilitation. While Government in Barbados is displaying the symptoms of chronic implementation deficit disorder other countries are taking deliberate steps to make it easier to do business," he added.
His solution in this regard is a more focused approach to business implementation, with the efforts being led from the prime minister's office.
About Totally Barbados and Brecal Inc.:
Brecal Inc., operating under the name 'Totally Barbados' was founded by Brett Callaghan and is based in Barbados in the Caribbean. The company was incorporated February 24th, 2005.
Totally Barbados was voted the "World's Leading Travel Destination Website" for 2008, 2009 and 2010 by the World Travel Awards.
By guiding visitors to Barbados hotels, car rentals, restaurants, attractions and more on Totally Barbados dot com, visitors can easily plan their entire holiday and vacation, before arriving in Barbados.
Promoting all there is to know about the Caribbean Island of Barbados - that's Totally Barbados.
MEDIA CONTACT
Founder and Managing Director
Brett Callaghan
Brecal Inc. / Totally Barbados
140 B Durants Fairways,
Christ Church, BB17097,
Barbados.
For more information on Brecal Inc. / Totally Barbados, please call (866) 978-5898 or (246) 420-2420.
Email: service(at)totallybarbados(dot)com