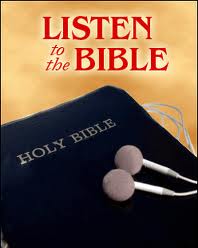 Carrabelle, Florida (PRWEB) October 02, 2012
The Universal Life Church World Headquarters announces the addition of two new shows to its Universal Life Church Radio Network, The KJV Bible Show and The Christmas Channel Show. Universal Life Church Radio already features a Sunday Morning Universal Mass at 10AM est. and a Sunday Evening Universal Mass at 7:PM est. On Wednesday Nights, Prayers and Devotions can be heard at 8:PM est., Bible Study at 9:PM est and on Thursday Nights at 9:PM est. is Vespers - Liturgy of The Word. ULC Radio also offers other prime time shows, hosted by Ministers and Physicians during 7:PM - 11:PM est. from Sunday Night through Friday Night. Remaining time can be filled by listening to free On Demand shows, which includes The KJV Bible from Genesis to Revelation in Narrative Form as well other previously recorded shows in our media library archives. The Universal Life Church Radio Network is broadcast around the world via the internet, by your computer, laptop, and through most apps or available listening devices that can access the internet.
The KJV Bible Show which features every book, chapter and verse was inspired by a reading comprehension problem President and Presiding Bishop, Brother Michael had growing up as a child and in school. It was not that he did not want to learn, but rather that he suffered from a disability, one that is shared by many, which causes a mental block by someone who can just read and read and read something, but fail to comprehend. In Brother Michael's case he listens to an audio or watches a movie and he comprehends beautifully. He recalled many fellow classmates in high school, college and seminary who would tape the respective class, which only illustrates others with the same problem.
After consultation with the Medical Advisory Board and members of the Universal Life Church hierarchy, it was felt offering the Bible in audio form would be a Godsend to folks like Brother Michael, as well as to individuals who suffer from Dyslexia, partial Receptive Aphasia or who are just slow for whatever reason. Also it would help someone who simply dislikes reading or those without available free time to just sit down and read. The KJV Bible Show on the Universal Life Church Radio Network has been a huge hit, with 1000's of listeners weekly. It is helping people to come to know the Bible and to strengthen their relationship with Jesus Christ.
About The Universal Life Church
The Universal Life Church World Headquarters ordains Men and/or Women throughout the world as REAL faith based, Christian Ministers. Clergy members ordained through the Universal Life Church World Headquarters serve in all facets of the ministry and they are the only Universal Life Church where ordinations are recognized and accepted in the United States of America and throughout the world. The Universal Life Church World Headquarters ordains men or women as Non-Denominational Ministers and/or as Independent Catholic Priests. For more information about the Universal Life Church World Headquarters or if you have ever thought of a vocation as a Minister, please check out their website at: http://www.ulcnetwork.com