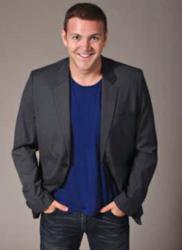 New York, NY (PRWEB) October 02, 2012
With the October 6th SAT just days away, hundreds of thousands of parents are realizing just how pressing their test prep situation has become. To help parents cope with the overwhelming number of options they face when undergoing their children's SAT prep, renowned SAT tutor Anthony-James Green has started offering "parent-only" online lessons to a limited number of participants free of charge.
"When it comes to SAT prep, there's an unreal amount of misinformation out there," says Green, who has for years achieved 350+ point average score improvements with hundreds of his own students. "Busy parents don't want opinions, and they don't want advice from forums - they want concrete, proven action steps that they can take to help get their children higher SAT scores. That's why I'm launching these webinars."
Green, in the process of publishing Test Prep for Parents, his fourth book on the SAT, is offering 200 seats a week to his subscriber-only list of mothers and fathers interested in improving their children's scores.
"I realize that parents want to provide the best options for their children possible, but I also realize that this is one of 500 things they're juggling when attempting to get their children into college," says Green. "These webinars are fast, they come with take-away action steps, and they're full of powerful, immediately useful advice that I've seen work with hundreds of my own students. I always recommend that people start (and finish) the SAT process as early as possible to get it out of the way, and any parent with a student in high school would be wise to begin I outline as quickly as imaginably possible."
To gain access to one of Green's webinars, parents can join the thousands of Green's other subscribers by signing up for his free email list at:
http://www.NewYorksBestSATtutor.com
Which is posted in blue at the bottom of every page. Green's list is free to join, and by signing up, parents will also receive free downloads of Green's two new guides, 100 Points in 100 Minutes and 9 Things Every Parent Needs to Know About SAT Prep.
Once parents sign up for Green's list, they'll shortly receive invitations to his parent-only webinars, which, over 30 minutes, cover such topics as:
-When to start studying for the SAT
-How many times one should take the SAT
-The best time to take the SAT
-How to create the most effective self-study plan possible
-How parents can contribute to study efforts (without driving their children crazy)
-The best (and worst) materials necessary for independent study
-10 crucial mistakes all parent need to avoid when helping their children with their SATs
Parents can also sign up for Green's email list directly by visiting the following page:
http://www.NewYorksBestSATtutor.com/subscribe
Because Green has thousands of subscribers and limited room in his webinars, he recommends that parents reserve their place as far in advance as possible.
Parents interested in booking Green as their own tutor and downloading his booking form can also do so through his website. Green is the author of Own the SAT, How to Take a Standardized Test, The Perfect 12 SAT Manual, and the creator of Vivid Vocab and Every College Question Answered. He is the president of Test Prep Authority, and his curriculum and methods have been taught to thousands of students around the globe. Green has personally tutored over 320 students, and has been called the best SAT tutor in New York City by multiple local publications.
Green lives in downtown Manhattan, where he tutors the SAT full time when not working on his newest SAT books and software programs.
###