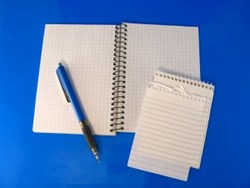 There are so many things to do that it is easy to overlook the less interesting stuff such as checking and updating car insurance paperwork.
Ipswich, Suffolk (PRWEB UK) 1 October 2012
As the beginning of the university term approaches, many students will be waving goodbye to their parents and making the journey to their colleges. In order to make life easier, many will be taking their cars with them and, for the most part, will be fully insured. However, there are some common oversights that students can make which could land them in hot water with their insurance provider. Unfortunately, forgetting to update certain information could lead to insurance providers refusing to pay out in the event of a claim, or, in extreme circumstances, leave the student open to prosecution for fraud.
When a student takes a car with them to university it is vital that they inform their car insurance company of a change of address. If their parents live in a leafy suburb and they are moving to the middle of a big city this will affect the cost of their insurance. Although circumstances such as these could result in an increase in premium, it pays to be honest in the longer term.
With the change in the location will often come a change in parking arrangements. Many halls of residence will have their own private car park but some student houses will only have on-road parking. Whatever the parking situation, if it is different from the one at home the student's insurance provider will need to know.
Occupational status is also an influential factor. Sometimes between leaving sixth form and starting university a student may have a full time job. When they go to university and back into full time education this change will need to be reflected in a change to the occupation status listed on the policy. Likewise, if later on a student takes on a part time job to supplement their student income they will also need to inform their insurance provider about this change.
Andrew Goulborn Commercial Director for car insurance comparison site Tiger.co.uk commented: "Going to university for the first time is incredibly exciting. There are so many things to do that it is easy to overlook the less interesting stuff such as checking and updating car insurance paperwork. Occasionally changes can result in premium rises, but it is vitally important to make sure that insurance policies are valid, as the consequence of ignoring this can result in losing out in the event of having to make a claim. At Tiger.co.uk we have many providers who try to offer cheap student car insurance or great deals on young driver's car insurance. We also provide written guides providing advice on how to find the cheapest car insurance. Visit the site for more details."
About http://www.tiger.co.uk
Tiger.co.uk is a trading name of Call Connection Ltd. Tiger.co.uk is a UK based, independent motor insurance comparison site, offering insurance quotes from over 150 motor insurance brands. Call Connection Ltd is authorised and regulated by the Financial Conduct Authority (FCA number 308374).