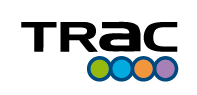 (PRWEB UK) 3 October 2012
The number of Sushi style restaurants is growing in Japan, Europe and the USA, at the heart of the customer service method in a Sushi restaurant is the increasingly complex, conveyor system.
The conveyor system delivers the freshly prepared food to the customer, checks for freshness and removes the used dishes for washing and reprocessing.
One of the largest Sushi conveyor system manufacturers is Ishino Seisakusho co., Ltd (Ishino) based in Kanazawa Japan. They produce a complete Sushi conveyor system ready for shipment every day.
TRaC, together with their Japanese partner, Product Saftey Compliance Corp. (PSC) have already certified Sushi conveyor systems for the European market. So naturally Ishino turned to TRaC for a route to compliance for the US market.
MET Labs and the MET mark was TRaC's obvious choice for US certification. Having worked together for over 17 years, TRaC knew that MET's full certification route via a witnessed field test programme would be the most efficient and cost effective route to compliance.
Using UL standard 763 (Motor-Operated Commercial Food Preparing Machines) as a basis for the Sushi conveyor and UL standard 921 for the dishwasher, TRaC and MET produced a test program that covered all of the risks associated with the Sushi system. The system was then approved via field testing at the Ishino Seisakusho plant in Japan.
The MET marked Sushi conveyor system ensures success for Ishino in the US market will continue, TRaC, MET and PSC are delighted to have been chosen to provide the solution for the US regulatory safety compliance that enabled market access.
About TRaC
TRaC are a leading UK testing laboratory and certification body. TRaC provide customers with a route to product compliance to meet with European Directives (CE Mark) and international legislative requirements. TRaC operate 6 test facilities throughout the UK, including the largest product test laboratories in Yorkshire (Hull) and Lancashire (Skelmersdale) where we provide testing and a Notified Body service against the following European Directives:
· EMC Directives
· Low Voltage Directive
· ATEX Directive
· Radio & Telecommunications Terminal Equipment Directives
TRaC are also accredited to test and certify to international standards, including:
· IECEE CB Safety for global markets
· NRTL Safety for North America
· FCC and Industry Canada for intentional radio transmitters
· EMC for FCC (North America)
TRaC provide customers with local access to global markets