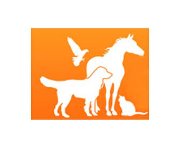 Pet medicines and consumables at very competitive prices to help maintain your pet's happiness and keep them in optimum health!
(PRWEB UK) 3 October 2012
Pet calming aids are generally used to promote calm behaviour in dogs and cats during times of stress. They help to reassure animals and therefore make them less nervous when there is a lot going on in their environment.
In the lead up to the party season many pet owners will be starting to think about how they can keep their pets calm and relaxed. When there are fireworks going off or lots of people around the house, one way to tackle these times is with calming aids.
There are several types of products on the market and The Pet Medicine Company stock many of these at good prices. In the market the leading calming aids tend to be Feliway for cats and DAP for dogs.
Feliway for cats is one of the leading natural solutions available. It is renowned for being highly effective in easing problems such as urine marking, scratching and other symptoms related to stress in cats. There are different forms of Feliway including the Feliway Diffuser which you can plug into any room of the home or Feliway spray which you can spray directly onto your pets bedding. Both work by releasing a synthetic copy of the natural pheromones that cats release when they are happy which makes the cat feel secure.
Adaptil or DAP as it was formally known as, works in a similar way and releases a synthetic copy of the natural canine appeasing pheromone (naturally released by all lactating mammals to comfort and reassure their offspring) and is proven to help support dogs in a range of stressful situations. This calming aid has been used by behaviourists, veterinary experts and welfare charities for the last 10 years.
Both of these product ranges are available to buy from The Pet Medicine Company, who are a supplier of pet medicines online. Along with the products above they also stock a wide variety of different calming products for dogs and cats, flea treatments, wormers and other routine pet medicines all from leading brands and all at competitive prices.
On their website they state "Whatever age, breed, or type of pet you have, The Pet Medicine Company offers an extensive range of pet medicines and consumables at very competitive prices to help maintain your pet's happiness and to keep them in optimum health!".
To view their range of pet medicines online visit http://www.thepetmedicinecompany.co.uk.