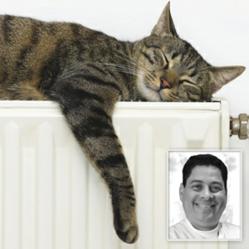 With Sedation Dentistry patients no longer need to let fear prevent them from having a healthy and beautiful smile
Durham, NC (PRWEB) October 16, 2012
Research Triangle Dental is pleased to announce that Dr. Angel Lopez has recently completed additional advanced training for IV Sedation with the University of Alabama School of Dentistry and is now Board Certified in North Carolina to provide both Oral Sedation and Intravenous Sedation. Intravenous (IV) Sedation is a revolutionary way to eliminate anxiety that can accompany a trip to the dentist. IV Sedation is useful in many situations, particularly where patients may wish to complete all of their Dentistry at a single appointment, waking up with everything done and no memory of the procedures being performed. RTDental's ability to deliver leading edge services to help dental patients gain and maintain a healthy smile with the maximum level of comfort will be greatly enhanced by the addition of IV Sedation. Fear of pain and dental noise are no longer an issue because patients sleep through the process and wake up to a renewed, beautiful smile.
"With Sedation Dentistry patients no longer need to let fear prevent them from having a healthy and beautiful smile," stated Dr Angel Lopez. "Constant pain and social embarrassment that plague people for years can often be eliminated in just an hour or two, improving appearance, function, and in turn, health and self-confidence. At Research Triangle Dental, we have a technologically advanced practice including 3 dimensional CT imaging, surgical placement of dental implants and advanced vital signs monitoring equipment. We pride ourselves on providing up to date training for our Doctors and clinical support staff. IV Sedation will give us an even greater ability to help more people achieve better dental health. Do not let fear be a factor in making decisions about your oral health. Call our office today to schedule your IV sedation consultation."
About Research Triangle Dental
Research Triangle Dental is located in the heart of the Triangle area of North Carolina, serving residents of Raleigh, Durham, and Chapel Hill for over 21 years. RTDental is in a free-standing dental facility designed for maximum patient comfort and individualized personal care. Open six days a week, including evenings and Saturdays, RTDental employs advanced dental technologies to provide a wide range of services including Sedation Dentistry, laser cavity detection, Waterlase laser treatment, Lumineers veneers, Invisalign, and more. The practice can be reached online at http://www.rtdental.com or at (919) 596-7447.