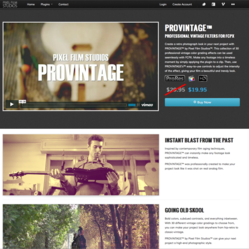 We were very excited when we saw the waves crashing under us
Santa Barbara, CA (PRWEB) October 02, 2012
Santa Barbara Four Seasons Wedding Video from Pixel FIlm Studios gets Instant Attention from Brides with over 10k views in 24 hours.
Four Seasons Wedding Santa Barbara has picturesque Spanish architecture, lush gardens and emerald lawns, all set against stunning mountain and ocean backdrops, there are infinite settings around the Resort for your wedding photography. In Escala Garden, the Resort's iconic classic staircase winds gently against the adobe turret, flanked by gorgeous blooming bougainvillea vines. At the top of the staircase is a balcony overlooking a garden, offering a perfect location for a bride's princess pose.
"We were very excited when we saw the waves crashing under us." Said Christina Austin, CEO of Pixel Film Studios. "Sunsets are very difficult to shoot against. However, with a little help from our propritery plugins called PROFLARE, the shots came out perfect!"
The Four Seasons Santa Barbara Resort's lush mature gardens offer natural year-round décor for many locations on the property. Impressive eucalyptus trees, rare palms, a phenomenal Moreton Bay fig tree and a 150-year-old Monterey Cyprus tree are highlights, but the garden also features colourful and fragrant blooms that add a note of romance to any setting. For bouquets and other crafted arrangements, the Resort can provide a list of reputable vendors who can create customized florals for your celebration.
Plugins used in Film:
PROFLARE by Pixel FIlm Studios
PROVINTAGE by Pixel FIlm Studios