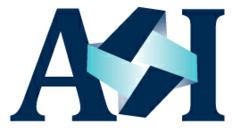 Rising to Modern IT!
Atlanta, GA (PRWEB) October 10, 2012
A&I Solutions, a leading provider of Enterprise Solutions, today announced the addition of CA Nimsoft to its service portfolio to help its customers manage their entire environment while minimizing management burden.
CA Nimsoft is a scalable, multi-tenant IT Management-as-a-Service solution that combines industry-leading infrastructure monitoring and ready- to-use ITIL®-based service management. The solution couples visibility into software, hardware and network resources with proven service delivery processes to enable continual performance optimization and accelerated problem resolution. This improves performance service levels of critical applications and systems across multiple locations—including both on-premise and SaaS environments.
Key advantages include:
Increased business and process alignment
Reduced administrative effort and costs
Optimized IT service delivery
Minimized risk of performance degradation when adopting new technologies
"The addition of CA Nimsoft enables us to offer our customers robust, easy-to-implement IT monitoring and service management functionality and a unified view of business service delivery, performance and availability," said John Balsavage, President, A&I Solutions. "The versatile solution provides the detailed performance metrics needed for our customers to manage their service level agreements."
About CA Technologies
CA Technologies provides IT management solutions that help customers manage and secure complex IT environments to support agile business services. Organizations leverage CA Technologies software and SaaS solutions to accelerate innovation, transform infrastructure and secure data and identities, from the data center to the cloud. For additional information, visit CA Technologies at http://www.ca.com.
About A&I Solutions
A&I Solutions is North America's premier provider of integrated enterprise solutions, dedicated to implementing solutions from CA technologies. A&I Solutions provides enterprise products and services to help companies achieve the highest level of performance. The team focuses on the best-rated products and extensive experience to deliver comprehensive integrated Enterprise Solutions. Working with enterprise management, resource planning, service assurance, security and infrastructure monitoring, A&I helps organizations achieve the fullest potential by driving consistency and maximizing efficiency. A&I Solutions' proven methodologies, innovative best practices and deep technical experience produce better business results for the Customers. A&I has expertise across all IT environments - physical, distributed, cloud, virtual and heterogeneous platforms. A&I specializes in the following: CA Security Suite, CA Clarity, CA Wily - Introscope, CEM, SOI, NetQoS, Reporting - Business Objects, Crystal Reports, Actuate Reporting, Enterprise Integrations.
For more information please visit http://www.anisolutions.com.