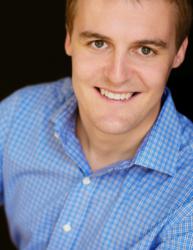 Boston, MA (PRWEB) October 02, 2012
Hugh Evans - the founder and CEO of Global Poverty Project, an advocacy organization working to eradicate extreme poverty - has joined Boston-based American Program Bureau as a public speaker.
Evans - whose bold and daring vision has captured the attention of movie stars, business tycoons and academics from Bono to Bill Gates - recently organized a festival in Central Park to call attention to crippling poverty in developing countries. The festival, which was held on September 29, featured performances by Neil Young and Crazy Horse, The Foo Fighters, The Black Keys, Band of Horses, and K'naan. Free tickets to the show were given by lottery to fans who watched videos, posted on social media, signed digital petitions, and donated to charities at globalcitizen.org.
Organizations interested in bringing Hugh Evans to speak in front of their audience should contact the American Program Bureau at 800-225-4575.
About American Program Bureau (APB):
In business since 1965, American Program Bureau represents a roster of high-profile speakers from entertainers and politicians to thought leaders and academics. Learn more about APB at apbspeakers.com or find APB on Twitter @apbspeakers.