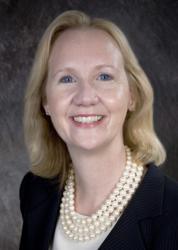 "Jill is also one of the hardest working attorneys I've ever met, and that strong work-ethic gives our clients the peace of mind to know their transaction is being properly handled at all times, day or night."
Miami, Florida (PRWEB) October 03, 2012
North American National Title Solutions announced today that Jill Anderson Blanco is now responsible for directing the Division's legal matters and spearheading their Commercial Services Division. NTS' customers will significantly benefit from the skill and confidence Jill brings in handling her clients' most complex transactions.
"Jill's prior experience as in-house counsel for a Fortune 500 company with substantial real estate holdings makes her a perfect fit for NTS' Commercial Services Division," said Emilio Fernandez, Executive Vice President of NTS. "Her depth of knowledge of commercial real estate, representing both Buyers and Sellers on major transactions, demonstrate that she is a great resource to NTS' clients. Her multi-tiered perspective enables her to anticipate the needs of both parties in any given transaction and secure a smooth and seamless closing for our clients. Jill is also one of the hardest working attorneys I've ever met, and that strong work-ethic gives our clients the peace of mind to know their transaction is being properly handled at all times, day or night."
After she graduated from the University of Miami School of Law, Jill opened her own practice concentrating in commercial and construction litigation, residential and commercial real-estate transactions and corporate matters. More recently, Jill managed complex commercial real estate transactions, construction and litigation matters for an international Fortune 500 company.
"NTS is innovative and passionately focused on meeting the needs of its clients," said Jill Blanco. "NTS is capable of providing law firms, banks and investors, the most advanced technology in the title industry, as well as access to experienced professionals in order to provide quality services and a better product to our clients. This client-driven model offers the best services available in the title industry and I am proud to be a part of NTS."
About North American National Title Solutions (NTS)
NATG's National Title Solutions Company (NTS) was formed to provide title-related and settlement services specifically for National Lenders, Commercial Brokers and Agents, Attorneys, Law Firms, Developers and all who could benefit from consolidating title work across state borders. NTS' customized solutions integrate exceptional pricing, client-focused services, localized knowledge and a national reach designed to deliver exceptional results. NTS employs National Associates, residing in strategic locations throughout the country, who serve as personal client relationship consultants. Their roles are to ensure client objectives are met with speed and efficiency. NTS' network, comprised of local title/closing branches and strategic partners, understands municipal markets, is familiar with local property records and provides localized knowledge necessary to get the job done right the first time. By fusing the benefits of a local presence, the national reach of one of the best-­‐managed insurance underwriters in the country and the most advanced technology, NTS creates a superior combination for its clients.
To Contact Mrs. Jill Anderson Blanco, Esq.:
North American National Title Solutions
700 NW 107th Ave Suite 300
Miami, FL 33172
e | jblanco(at)nants(dot)com
o | 877.940.4687