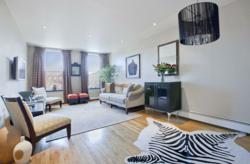 The average duration of holidays when traveling the home swap way is 25% longer than those spent in traditional accommodations such as hotels or apartments.
Barcelona (PRWEB) October 02, 2012
This summer, thousands of travelers have tried unique creative solutions to travel during their vacation. While traditional accommodation is still the most frequently chosen option, there's an upcoming trend of people travelling in a different way. Amongst these alternative options, there has been a significant growth in the area of home swap.
Coinciding with the end of summer, Knok has issued a report on the evolution of home exchange in 2012. The results show a 35% increase in house swaps during the months of July and August compared to last year. This figure shows the growing interest amongst travelers for this kind of travel method, which is gaining popularity year after year. The results have been collected by a survey to Knok users, and reveal other aspects about the advantages of house swapping.
-Very satisfied users: A 94% of surveyed users evaluate their home exchange experience as very good or great, a 91% affirms that they will definitely repeat this experience and a ful 93% would recommend this travel option to their friends.
-Longer stays: According to Knok's users, the average duration of holidays when traveling the home swap way is 25% longer than those spent in traditional accommodations such as hotels or apartments.
-National and International Tourism: People who exchange their homes during their vacation are more likely to choose international destinations rather than national ones. According to Juanjo Rodriguez, the founder of the vacation house swap website Knok, "home exchange allows everyone to travel farther and enjoy longer stays; in the majority of long vacations, the expensive component of the trip is not the flight ticket, but the accommodation. Therefore, as you cut on accommodation costs, your travel options grow."
-More trips: The same report reveals that for the majority of users surveyed (a 62%), this was their second or third trip taken during 2012. "People that start exchanging homes travel more often, approximately 18% more than before," explains Mr. Rodriguez. And contrary to what it may appear, home swap is not only a way to save money, but it also allows you, with the same budget, to take more and longer trips, and to discover destinations as a local, and not a tourist.
-Families with children: "A large number of members in our community are families with children. This makes absolute sense: they are the group of people that has greater expenses while travelling; they need more space, and thus, this is a suitable solution for them," explains the founder of Knok.
-Thinking of Christmas and weekend getaways: While many people are still settling down after their summer vacation, Knok's members are already planning their next trip. "We've noticed a significant increase at the end of August in the traffic of our users who are already starting to look and plan for their Christmas holidays and weekend breaks."
Regarding the prospects for next year, Knok's founder comments: "House swap is going to grow a lot in coming years. Up to now, it has been a niche within the travel market, but many more people are starting to take the first step and try it; and those who try it become hooked!"
Home swap is just another example of the change in mindset across the world: People are starting to value enjoying experiences rather than owning objects. Joining this trend allows anyone to discover the most fascinating places in the world.
About Knok
Knok (http://www.knok.com) is a home exchange community. Founded in 2011 in Barcelona, Knok offers an intelligent search and recommendation system and includes an insurance for all home exchanges. The community has thousands of members in over 147 countries in the world and is a global leader in home exchange.