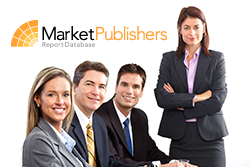 London, UK (PRWEB) October 01, 2012
Three types of snacking behavior exist: Pure Indulgence, Everyday Treating, and Non-Indulgence. Each of these types of behavior requires a clear set of product positioning and messages, targeted at the right consumer groups, in order for total market potential to be realized.
While a market division exists between countries in the "hotspot" BRIC region and in the "cash cow" Non-BRIC region, markets in both are largely driven by the same consumer groups: female young adults and older men. Boys under the age of 16 are additionally an important consumer group in Non-BRIC markets.
Marketers must beware over-estimating the importance of the Health trend: a healthy snack won't have mass market appeal unless it also targets other consumer needs and wants. Indeed, the positioning is likely to be best as "great tasting" first and healthy (or "less bad for you") second. Consumers may well intend to consume products which meet specific needs and wants, but at the point of consumption or product selection, often fail to act on these intentions. This gives rise to attitude-behavior gaps, where a consumer's intent, or what they think affects them, doesn't actually flow through to final consumption behavior.
New market report "Latest Trends and Key Consumer Groups in Global Snacking and Impulse Foods" worked out by Canadean has been recently published at MarketPublishers.com.
Report Details:
Title: Latest Trends and Key Consumer Groups in Global Snacking and Impulse Foods
Published: September, 2012
Pages: 75
Price: US$ 2,950
http://marketpublishers.com/report/food/bakery-cereals/latest-trends-n-key-consumer-groups-in-global-snacking-n-impulse-foods.html
The study provides a completely fresh look at consumer's Snacking and Impulse food habits, allowing marketers to understand people's consumption patterns like never before. This offers unique opportunities to effectively target new consumer groups, behaviors, and trends based on actual empirical data in Snacking and Impulse Foods consumption across 10 core countries.
Report Contents:
1 EXECUTIVE SUMMARY
2 INDUSTRY DYNAMICS
2.1 Definitions
2.1.1 Market coverage definitions
2.1.2 Defining consumer trends
2.2 Key Growth Markets for the Future
2.2.1 Bakery and Cereal Snacks and Yogurt and Dairy Desserts are the key growth markets
2.2.2 A clear division between the BRIC and Non-BRIC regions exists
2.2.3 Key Opportunities in Russian Confectionery and Bakery and Cereal Snacks
3 CONSUMERS' SNACKING BEHAVIORS
3.1 Age is the Most Important Factor Affecting Snacking Behavior
3.1.1 Identifying key consumer groups is the starting point for future growth
3.1.2 Young Adult Women and Older Men drive global Snacking markets
3.1.3 Patterns in consumers' key motivations must be targeted effectively
3.2 Consumer Trends Result in Three Types of Snacking Behavior Existing
3.2.1 Snacking is either Purely Indulgent, part of Everyday Treating or is Non-Indulgence Driven
3.3 Beware Consumers' Attitude-Behavior Gaps in Healthy Snacks and Ethical Consumption
3.3.1 Some gaps are opportunities, others are pitfalls
3.3.2 Healthy snacks must first emphasize taste in order to have mass market appeal
3.3.3 Ethics has the potential to disqualify a product in consumers' eyes
4 KEY SNACKING TRENDS
4.1 Non-BRIC Consumers Want to Indulge Themselves, Especially Women
4.1.1 Indulgence drives Non-BRIC markets
4.1.2 Women's snacking is more Indulgence-driven than men's
4.1.3 Indulgence includes shared, exciting experiences, but guilt-free options have limited potential
4.2 Quality is Paramount to Snacks and Impulse Food Consumers in the BRIC region
4.2.1 Connoisseurship, Provenance, and Authenticity are key in BRIC
4.2.2 Parents want the best quality snacks for their children
4.2.3 Food scares make Trust an important issue in China
4.3 Families Want Snacks to See Them Through the Day
4.3.1 Parents want convenient snacks for their children
4.4 Consumers Want Snacks to Help Them Create Moments of "Me-Time"
4.4.1 Personal Space and Time, Indulgence, and Fun and Enjoyment provide consumers with "me-time"
4.4.2 Personal Space and Time at work is also a key area to target
4.4.3 Snacks can target the need for "Insperiences"
4.5 Personalization Could Go Mainstream in Snacking and Impulse Foods
5 COUNTRY PROFILES
5.1 Key Features of Snacking and Impulses Markets by Country
5.2 Kids and Babies Drive Rapid Growth in Brazil
5.3 Chinese Consumers Seek High Quality Products
5.4 French Older Consumers Look for Indulgent Snacks
5.5 Older Women in Germany Seek Indulgent Snacks
5.6 Growing Demand for Snacks from India's Young Population
5.7 Older Consumers Drive Functional Italian Markets
5.8 Women Drive Russian Snacking and Impulse Foods
5.9 Indulgence Key in Slowly Growing Spanish Markets
5.1 Older Consumers Key in UK Snacking and Impulse Foods
5.11 Indulgence Key in the US Bakery and Cereal Snacks Market
6 APPENDIX
6.1 Supplementary Data
6.1.1 Supplementary Data for Figure 4: Key Opportunities in Russian Confectionery and Bakery and Cereal Snacks
6.1.2 Supplementary Data for Figure 5: Trend strength is a poor indicator of future growth
6.1.3 Supplementary Data for Figure 16: Few markets in the Non-BRIC region show Guilt-free Snacking potential, and the influence of the Health trend is relatively weak even in those that do
6.2 About This Report
6.3 Survey Methodology
6.4 Definitions
6.4.1 Trends Framework
6.4.2 Age Group Definitions
6.4.3 Country Coverage and Region Definition
6.5 About Canadean
6.6 Disclaimer
…
More new market research reports by the publisher can be found at Canadean page.