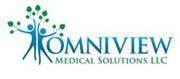 We hope to make a significant impact for PA Connecting Communities
(PRWEB) October 02, 2012
After the first 500, everyone else who purchases our software through this promotion will receive a 50 percent discount ($199) with the billing split between the charity and OmniView Medical Solutions LLC.
To take advantage of this offer interested parties can make a donation directly at PA Connecting Communities website (http://www.paconnectingcommunities.org) , the proceed to http://www.835solution.com and download a 7 day free trial version of our software making sure to enter PA DONATION in the comment box. Once we reconcile with PA Connecting Communities that a donation has been made we will forward you an unlock code.
For users of Easy Print, 835 Solution provides a low cost alternative with added functionality and customer service.
About OmniView Medical Solutions: Our software 835 Solution™ is an invaluable tool to the medical industry allowing the user to read, organize, print, search and export any HIPAA 5010 compliant ANSII 835 files. With the industry changing and files being sent electronically, 835 Solution™ enables users new to the electronic age the ability to become 5010 Compliant. 835 Solution will lower your billing cycle and quickly identify rejections getting you paid faster.
###
If you would like more information, or to schedule an interview, please contact James Carruthers at 973-800-2449, or email at jcarruthers(at)835solution.com .