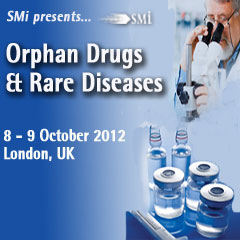 (PRWEB UK) 1 October 2012
As recently reported in Nature, UniQure have won recommendation to market the western world's first gene therapy, Glybera. The company's success is a huge step towards a long-cherished goal of gene therapy: delivering, in a single treatment, a life-long, functional copy of a missing gene to patients.
Jörn Aldag, chief executive of UniQure, says that the announcement from the EMA is an "overdue signal" to the gene-therapy community that things are changing. "It unlocks the potential," he says, quoted in Nature. "You will see more investment coming."*
Perhaps as important is UniQure's pioneering "annuity" approach to reimbursement, staggering payments over the five years for which treatment has been proved to work. As highlighted by the Financial Times, such financial innovation may prove as important as the scientific breakthroughs that led to the treatment in the first place**.
Other keynote speakers presenting at this outstanding event include:

Celine Plisson, Associate Medical Director, Orphan Europe Recordati Group
Gary Clements, Senior Director, Business Development, Shire
Richard Philipson, Disease Area Head for Immuno / Inflammation, GlaxoSmithKline, Neurosciences MDC
Elisa Muscianisi, Medical Advisor, Bone, Inflammation & Rheumatology Areas, Novartis
Visit http://www.smi-online.co.uk/goto/orphandrugs-event38.asp to secure your place now!
Alternatively, contact Alternatively Contact Fateja Begum on telephone +44 (0) 20 7827 6184 or email on fbegum@smi-online.co.uk
Europe nears first approval for gene therapy. Nature News & Comment, July 20th, 2012.
** Healthcare: Uncommon complaints. Financial Times, July 25th, 2012, p.9.
About SMi Group
The SMi Group is a world leader in business to business information. With nearly two decades in the business, thousands of senior executives from blue chip companies have already benefitted from SMi's highly targeted conferences, workshops and publications. For more information visit:
http://www.smi-online.co.uk/goto/orphandrugs-event38.asp