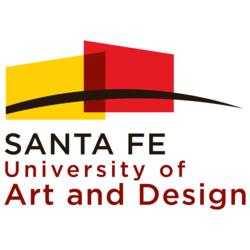 Santa Fe, NM (PRWEB) October 02, 2012
Santa Fe University of Art and Design (SFUAD) is demonstrating its commitment to affordable college costs by lowering tuition across four programs and eliminating course material fees for all programs – changes that will help both current and prospective students.
SFUAD is lowering tuition for its Graphic Design, Creative Writing, Digital Arts and Arts Management programs from $28,836 to $17,800. The tuition reduction for the four programs will be implemented in spring 2013 and tuition will remain flat for the 2013-2014 academic year. In addition, SFUAD will keep tuition for its programs in Art, Contemporary Music, Moving Image Arts, Performing Arts and Photography at the current rate for the 2013-2014 academic year.
Further demonstrating a commitment to affordability, SFUAD is also eliminating course material fees for all programs beginning in the spring of 2013. Depending on the program, this change could save a student up to several thousand dollars each year.
"We at Santa Fe University of Art and Design believe all talented art and design students should have access to affordable, quality higher education," said Larry Hinz, president of SFUAD. "We believe making our tuition more affordable will allow more students the opportunity to study in Santa Fe and provide them with the foundation they need for a long and successful career."
A variety of merit and income-based scholarships will continue to be available to eligible students, including the New Mexico State Resident Awards, Santa Fe County Resident Awards, Mayor's Award, Governor's Awards, Achievement Awards, Chair's Talent Scholarships, Early Action Awards, Arts Management Awards, Bridge Awards, Teacher/Counselor Awards and BFA Graphic Design Foundation Year in Milan Awards.
For more information about SFUAD's competitive pricing structure, visit http://www.santafeuniversity.edu/TuitionAndFinancialAid/TuitionFinancialAid.aspx.
About Santa Fe University of Art and Design:
Santa Fe University of Art and Design is an accredited institution located in Santa Fe, New Mexico, one of the world's leading centers for art and design. The university offers degrees in arts management, contemporary music, creative writing, digital arts, graphic design, moving image arts (filmmaking and video production), performing arts, photography and studio art. Faculty members are practicing artists who teach students in small groups, following a unique interdisciplinary curriculum that combines hands-on experience with core theory and prepares graduates to become well-rounded, creative, problem-solving professionals. As a Laureate International Universities Center of Excellence in Art, Architecture and Design, the university boasts an international student body and opportunities to study abroad, encouraging students to develop a global perspective on the arts. Santa Fe University of Art and Design is accredited by The Higher Learning Commission and a member of the North Central Association, http://www.ncahlc.org.